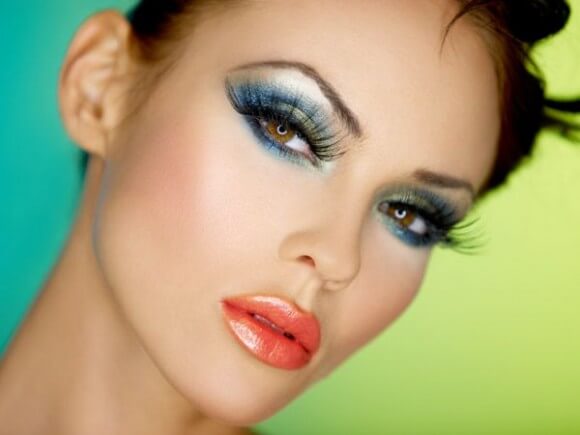 After a seemingly long and dreary winter, its always refreshing to pop into beauty/drugstores in early Spring and find the spring and summer displays up~!!! Pops of soft colors, bronzes, and lots of brights are just a sign of beautiful weather to come~!!! And although my region doesn't receive a lot of snow, winter usually means lots of gray skies and LOTS and lots of rain. So the sunny weather and fun Spring/Summer beauty are definitely uplifting treats, as well as a sign of things to come~!!!
For Spring and Summer 2012, you'll see a lot of beautiful tangerines, vibrant turqoises, teals and tropical brights, sunny bronzes, and playful fuschias, pinks and corals~!!! And I don't know about you – but I'm so excited to incorporate these new and refreshing colors into my daily makeup routine~!!!
This past weekend, while I was strolling through some local drugstores and department stores, I thought I'd take some pictures of the new beauty displays. This way, if you haven't seen the new displays or have been too busy to check them out, I'm bringing them to you~!!!