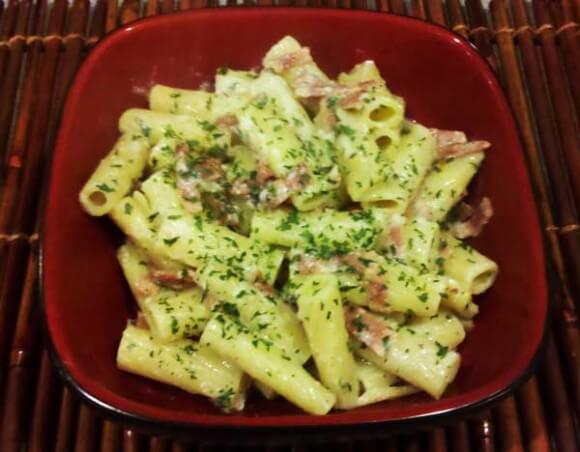 Today I'm bringing you one of our favorite pasta dishes! Are you ready???
Its a creamy, garlicky, pasta with wine and bacon, called Rigatoni alla Carbonara!! Its super delicious, has tons of amazing flavor, AND is super easy to make~! Who doesn't love that???
Whenever we make this dish, it smells like Olive Garden in our house, so its also wonderful for entertaining! Just add some garlic bread and a Caesar Salad, and you've got a restaurant-quality meal!!!