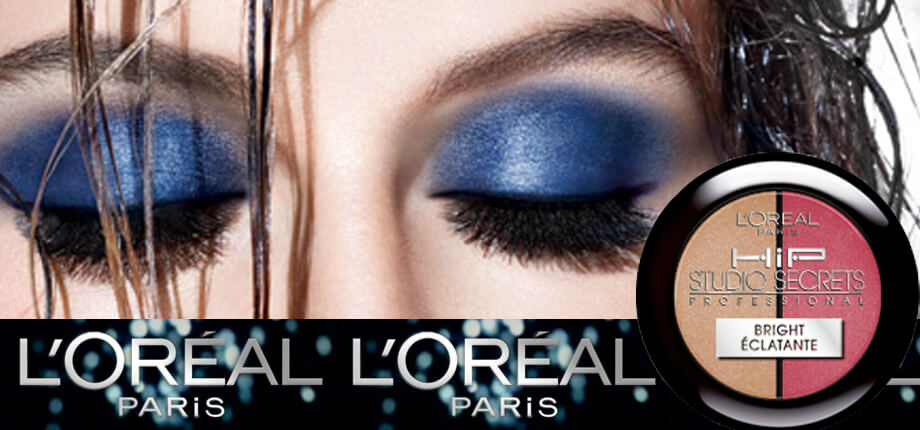 How is everyone out there in cyberspace? Its a beautiful, sunny day and its finally starting to look like Spring is arriving~! My tulips are starting to sprout, and my Cherry Blossom trees are starting to blossom – ahhh, its gorgeous~!
Today I'm bringing you the second part to my ULTA Shopping trip, with a review of 2 of Loreal's HIP Eyeshadow Duos!!! If you remember from the "Wet n Wild Palette Review – Ulta Beauty Haul Part One", I got some amazing deals while shopping there. Consequently, I went there shopping for something totally unrelated to eyeshadows, and came out with several~!

That's what happens when you take a trip to their clearance section, and find some super cute items, AND end up having manufacturer coupons on top!!! It all adds up to some irresistable deals~!
Just to refresh your memory, here's a picture of the super cute shadows I purchased~!
First Up, Loreal HIP Bright Eyeshadow Duo in "Adventurous"
Of course I couldn't resist this duo – these two colors are great for a daytime, subtle look! Aaand, who doesn't love pink???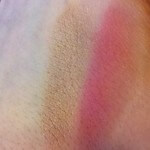 Left Side: A soft, ever-so-slightly shimmery light taupe
Right Side: A bright, also ever-so-slightly shimmery peachy pink (Reminds me of the Mac Sushi Flower Eyeshadow that I love~!)
And true to its name, the HIP line sure is pigment rich!! Which you all know, that is a MUST for me, means you need less shadow to achieve the look/color you want on your lids~! And with the sale price, my manufacturer's coupon and store coupon, this little beauty came in at under $4~!!!! An AMAZING value for some high quality shadows!!! Yessir – this is EXCITING!!!
Next Up, Loreal HIP Eyeshadow Duo in "Biting"
As you can see here, this little duo would make a great "evening out" look~! More dramatic, and deeper colors!!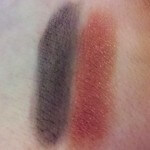 Left Side: An intense, matte "plummy" black
Right Side: A shimmery gorgeous cranberry shade (Speaking of which – this bares a striking resemblance to Mac's Eyeshadow in "Cranberry"!! After swatching the two on my hand, I've discovered Loreal's Biting is slightly lighter and more red, whereas Mac's Cranberry is a deeper, frostier, more maroon color)
This eyeshadow duo also came in at just under $4 with the combination of the sale, and coupons~! Another big winner – seeing as how the colors are SO gorgeous and SO densely pigmented!!!
So what do you guys think? Do you like the choices I made with these colors? Have you ever tried Loreal's HIP Line before? Even at regular price (approx. $7.99), these shadows are absolutely worthwhile purchasing!! I have to say I'm so happy with these two little duos – they are so pigment rich and the colors are gorgeous~! Its also kind of fun when you find eyeshadows that mirror some of the more expensive brands, and can also stand up to them in quality~! It makes it worthwhile to take your time while you peruse your local ULTA Beauty or other drugstore's beauty counter; you never know what kind of gems are waiting to be discovered!!!
Before I sign off, I thought I'd let you know what's on my agenda for this week! On Wednesday, I'm going to release an article on the Broadway ImPress Manicure, featuring lots of pictures, results and my thoughts on the two different manicures I've done with this line! Then on Friday, it'll be "Food Friday" and with that I'll post one of our all time favorite pasta recipes. Without giving it away – I'll just let you know that its a delicious, flavorful, creamy pasta that is also "figure-friendly"~! And I will say, for those of you who are guessing Fettucine Alfredo, I say "Guess again!!!".

You'll just have to stay tuned, and come back for this yummy recipe!!! Until Friday though, I have a lot more recipes you can peruse, so make sure and check out that section~!
Well that's all for me today, hope you've all had an amazing weekend, filled with fun, family and friends~! Till next time Chicas, and Chicos, keep it playful, keep it colorful, and always keep your eyeshadow INTENSELY PIGMENTED~! xoxo
Comments
comments