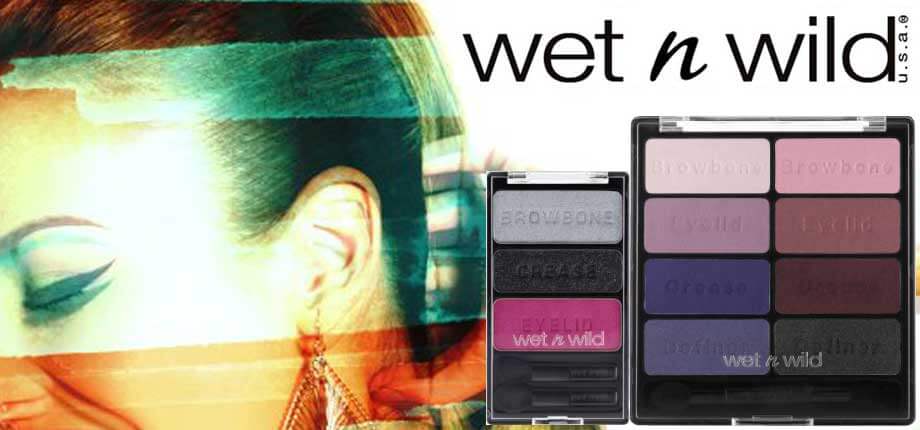 How was everyone's weekend? We had a fun weekend! My Mom came into town for a couple of days, and we celebrated my little one's birthday on Sunday! Needless to say, its been a busy weekend, but a great time was had by all! It started out on the wrong foot, with my little one getting the flu, but by Sunday he was on the mend and fully enjoyed his birthday celebration!
So today I'm bringing you a review of a couple of Wet n Wild's palettes: Part 1 of my Ulta Beauty shopping haul! I went shopping at ULTA last week and found some amazing deals, including a couple things on clearance! And when you factor in manufacturer coupons and ULTA's store coupon, it equals AMAZING deals~! Who doesn't love ULTA???

So here you see the new, cute colors I purchased! Aren't they so fun? Today I'm bringing you a review of the Wet n Wild palettes "Spoiled Brat" and "Petal Pusher"!
First of all I have to say, these colors are absolutely gorgeous! Don't you love them???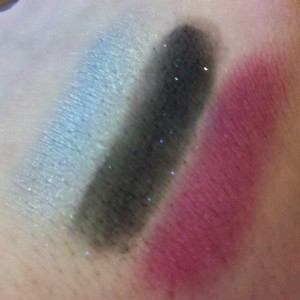 Brow Bone Color: a shimmery, velvety silver
Crease Color: an intense, subtley sparkly, densely pigmented black
Eyelid Color: a soft, vibrant, matte hot pink
As you can see – the color that you see in the palette, is the color that comes out on your skin! I LOVE that! Its super pigmented and you don't need much at all to achieve the look you desire~!
These colors are magical! This is the quintessential lavender/purples palette! I don't know about you, but I've been searching for a great collection of purples! And when I saw this one, I knew this was THE one~! And getting 8 of these beautiful colors packaged up into one palette for only $4.99!! One word…AHHH-MAZING!!!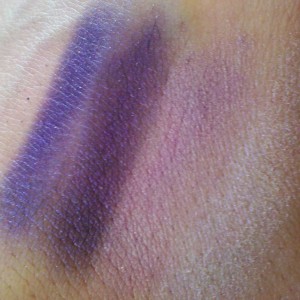 Left Side of the Palette – Subtle Shades (From Left to Right)
Definer : a dramatic, intense periwinkle
Crease: a darker, beautiful purple
Eyelid: a light, pretty lavender
Browbone : a soft, matte ivory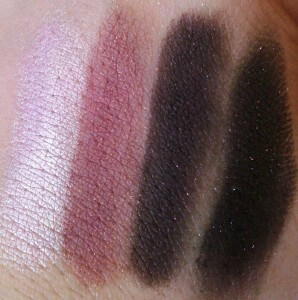 Right Side of the Palette – Shimmer/Intense Shades (From Left to Right)
Brow Bone: a shimmery, bright, candy pink
Eyelid: a beautiful, deep rose/mauve
Crease: an intense, highly pigmented cranberry
Definer: another highly pigmented, shimmery black
I'm so happy with these two gorgeous palettes~! Several of these colors mirror colors you find at your Mac counter, and the pigmentation stands up to any department store brand! Even with my extensive beauty stash, several of these colors are new to me and are very unique!!! With the amount of eyeshadows I have in my stash, I'm very picky about getting new ones because I'm always looking to expand and add new colors; not to duplicate existing ones! And I'm always impressed with the variety and the quality of Wet n Wild!!!
So next time you ladies are perusing your local drugstore for some new colors – go on over to the Wet n Wild section and pick up some of their little beauties! You WON'T be dissapointed~!
Till next time my friends~! Keep those eyes defined, keep them shimmery and don't be afraid to keep them WILD~! xoxo
Comments
comments