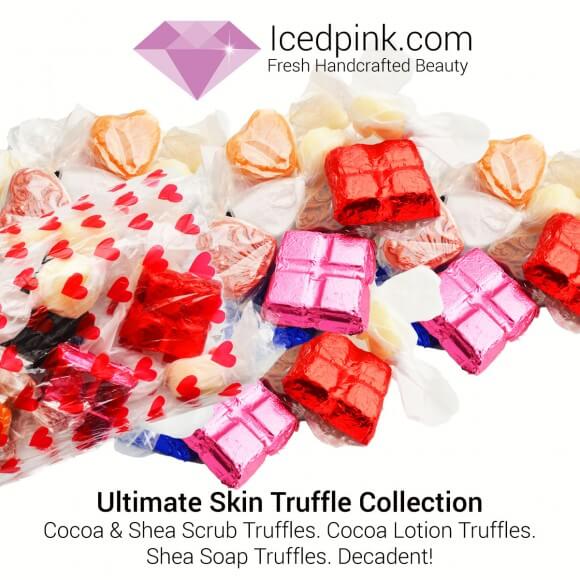 Because one can never have enough truffles, right? And these ones are, in fact, GUILT-FREE!
These truffles aren't for consumption internally, however, they are for your skin. And they ARE a treat for your skin! Our Candy-Wrapped Body Truffle Collection comes in Solid Cocoa Lotion Truffles, Cocoa & Shea Sugar Scrub Truffles, and Soap Truffles (in your choice of Goats Milk, Shea Butter or Glycerin). Mix and match, and customize with your choice of over 100 scents! The possibilities are endless!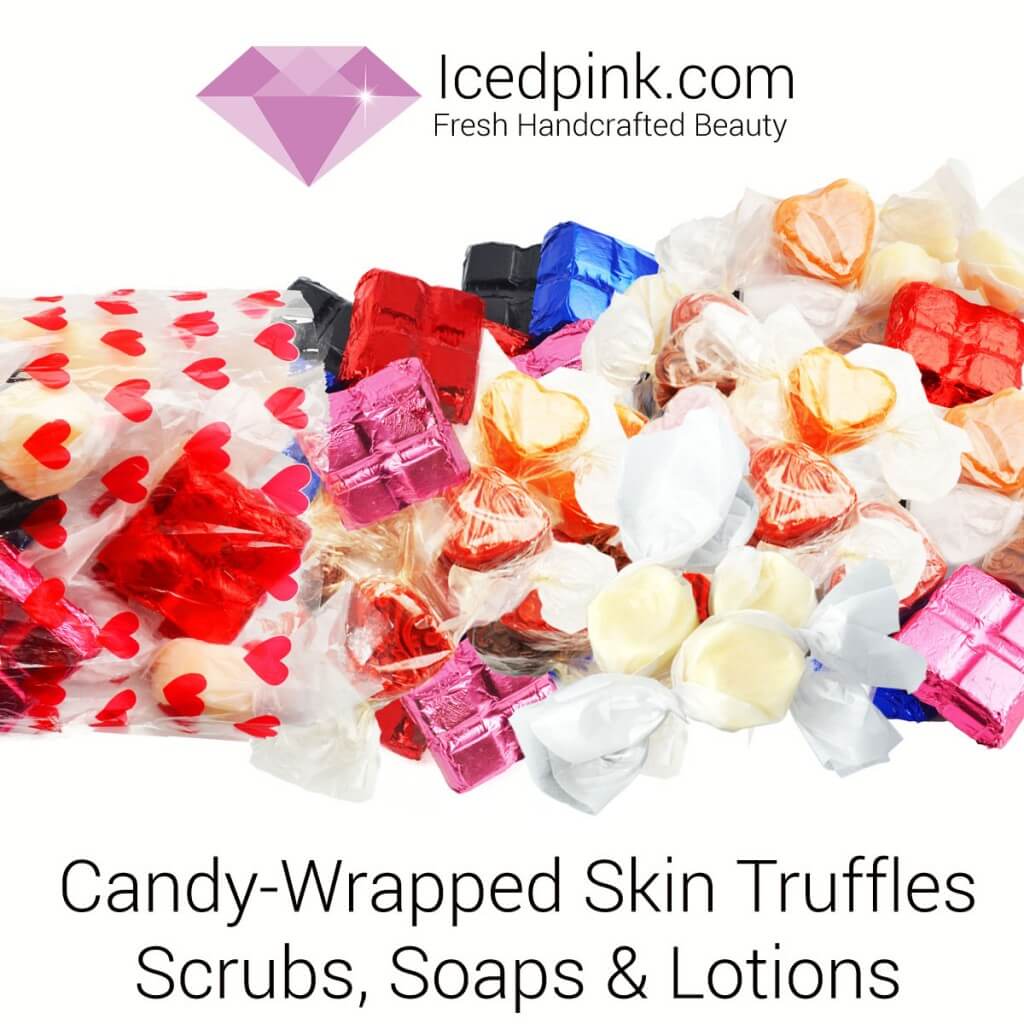 The Soap Truffles Unwrapped: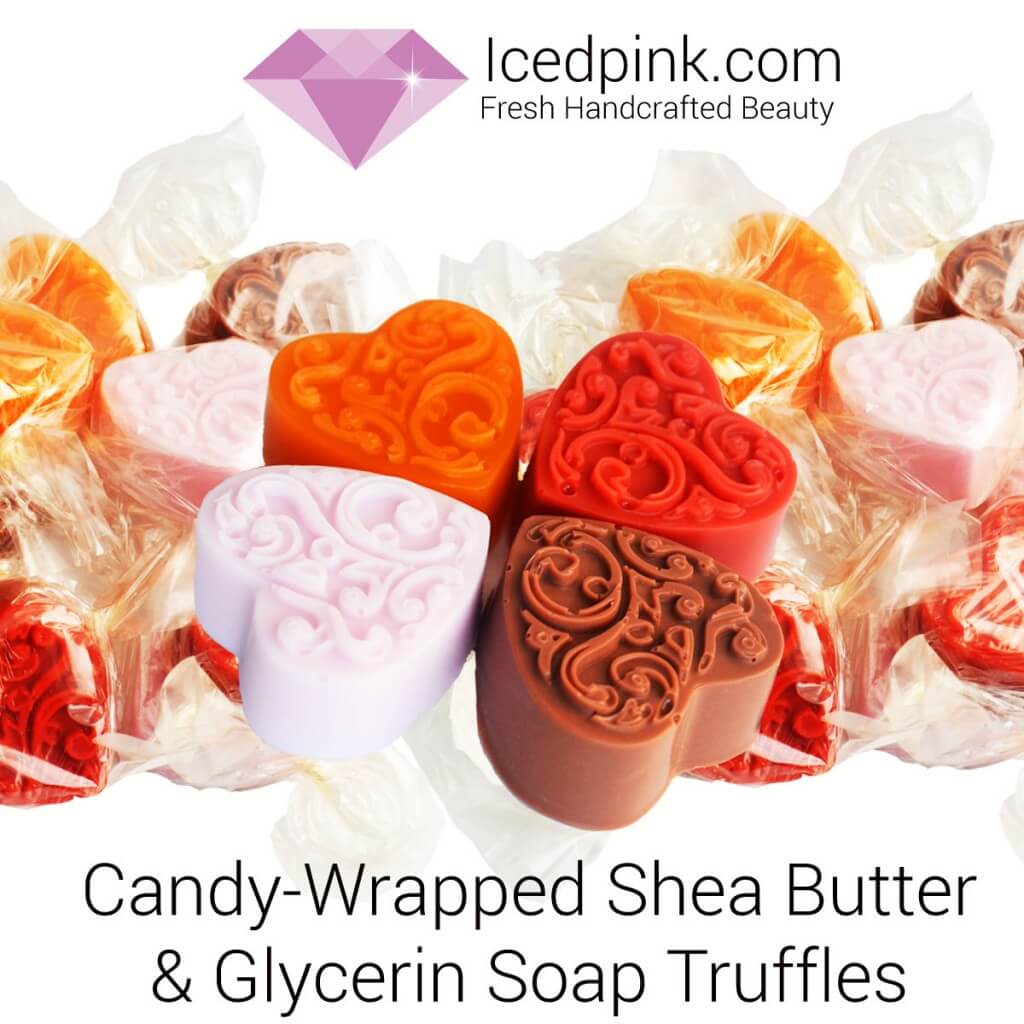 The Soap Truffles come in your choice of Shea Butter, Gentle Glycerin and Goats Milk, as well as YOUR choice of scent~!!! A great way to try many different scents; these are also perfect travel or guest size soaps~!!!
The Sugar Scrub Truffles Unwrapped: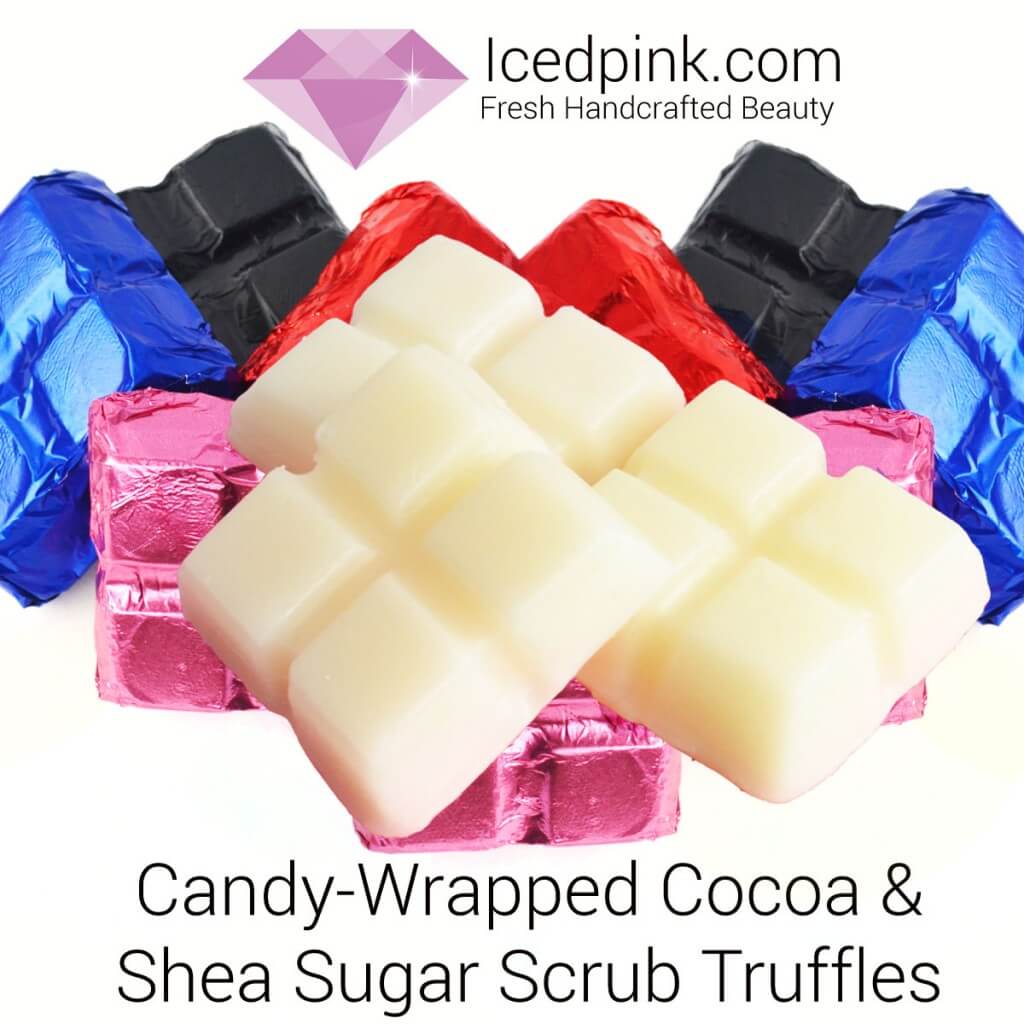 These Cocoa and Shea Butter Sugar Scrub Truffles come candy wrapped in foil, with 4 little squares of moisturizing, gentle exfoliation! These are one of my favorite new products, they exfoliate and moisturize deeply and leave your skin feeling BABY smooth and soft afterwards~!!! Choose your scent and use for up to 4 different showers/baths! And how perfect are these for travelling??? <3
The Cocoa Butter Lotion Truffles Unwrapped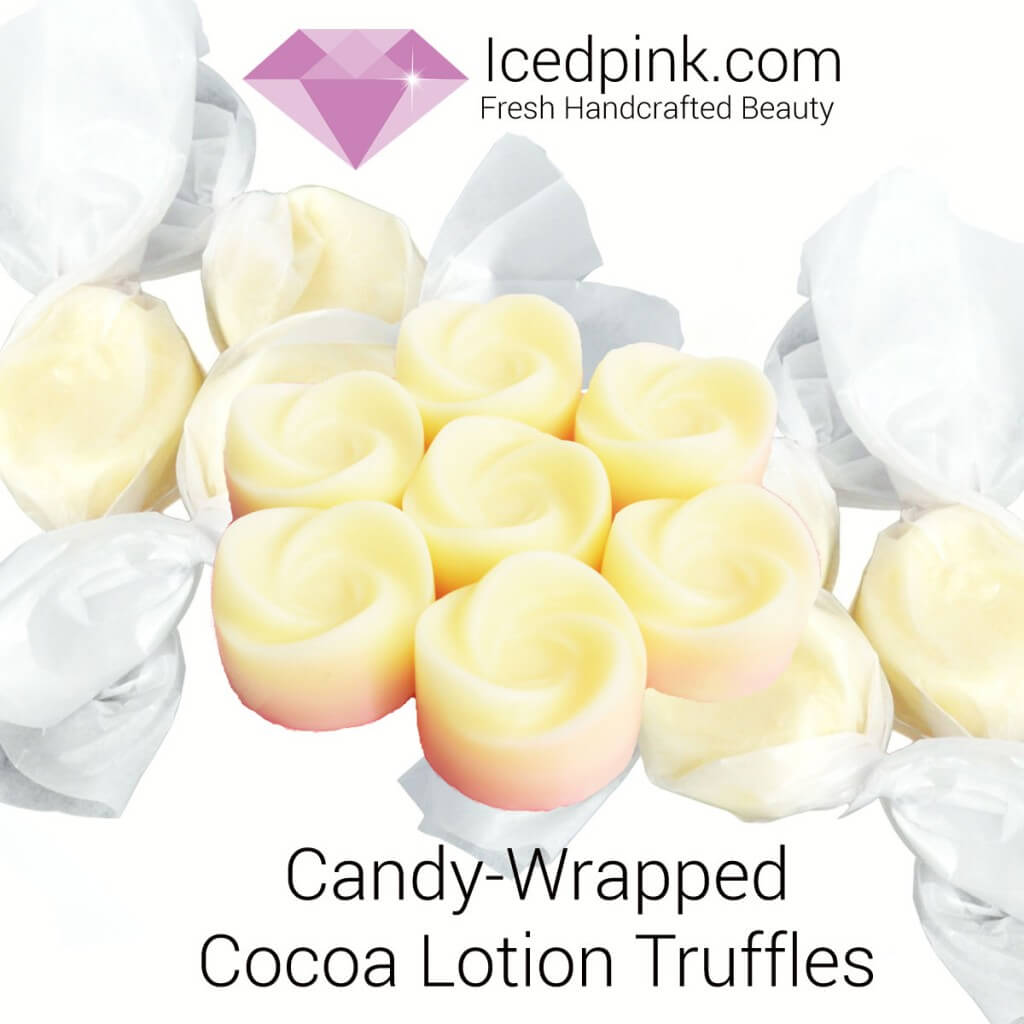 These Cocoa Butter Lotion Truffles are travel-friendly, solid moisturization on-the-go~!!! They feel amazing on the skin, melting right into your skin as soon as it comes in contact with your skin! And in SO many different scent choices, you can enjoy a variety of scents economically~!!!
All of these look and smell delectable – but they are candy for your skin and not for eating! I have to keep reminding myself of this fact, as they look as smell edible!

Haha! The upside is that these are calorie free and therefore GUILT-FREE~!!! Who doesn't love that!!?!?!?
Head on over to the Iced pinK website and have a look at these truffles here!
Take care beauties~!! And remember truffles CAN come calorie and guilt free – as long as you stick with these BODY TRUFFLES and indulge your skin~!!! xoxo <3
Comments
comments