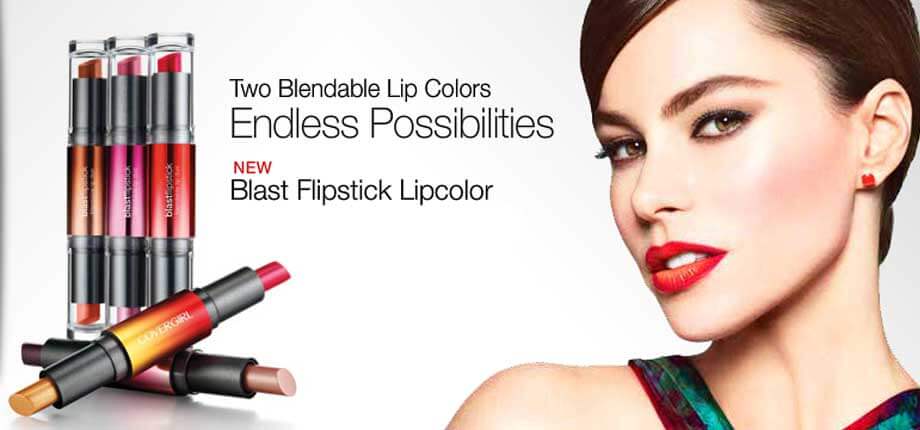 Do you ever go into the drugstore beauty isles, look at the massive selection of all the different brands and different products and think "Where do I even begin?"??? Which products are worth spending money on??? Which brand will give me the product I'm looking for/need???
Its kind of like a treasure hunt of sorts; each brand having some real stand-out gems! And that's why I do these reviews for you!! The beauty isles at the drugstores, and the beauty counters at the department stores are what I like to call "HOME"~!!! I spend a lot of time there, and try out/test lots of products. So that you can hopefully make an educated decision on which product will help you achieve the look you want, before you ever step foot in the store!!!
Today I'm bringing you a review of Covergirl's new Blast Flipstick~! Have you seen the commercials or magazine ads for them? I'll admit when I first saw it, I thought it was kind of "gimmicky", but still I was intrigued. So when a sale came along at my local Walgreens, I thought I'd give it a whirl~! Knowing that if I didn't like them, I could easily return it at no cost to me! So here we go, let's get this review started~!!!!