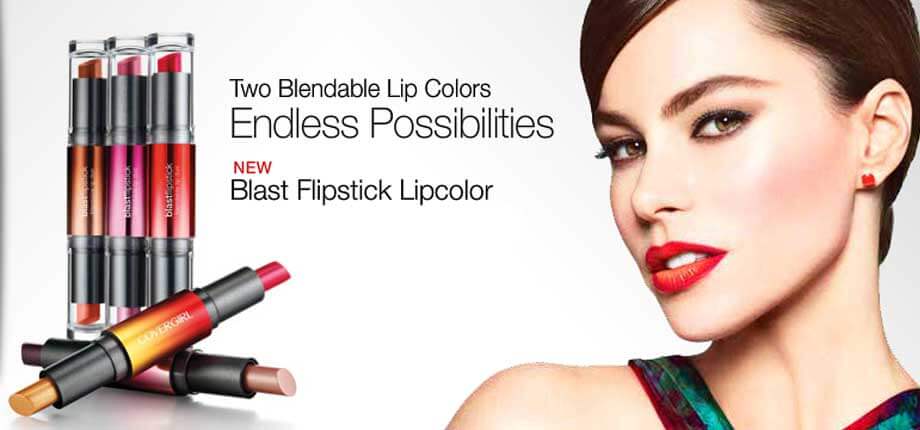 Do you ever go into the drugstore beauty isles, look at the massive selection of all the different brands and different products and think "Where do I even begin?"??? Which products are worth spending money on??? Which brand will give me the product I'm looking for/need???
Its kind of like a treasure hunt of sorts; each brand having some real stand-out gems! And that's why I do these reviews for you!! The beauty isles at the drugstores, and the beauty counters at the department stores are what I like to call "HOME"~!!! I spend a lot of time there, and try out/test lots of products. So that you can hopefully make an educated decision on which product will help you achieve the look you want, before you ever step foot in the store!!!
Today I'm bringing you a review of Covergirl's new Blast Flipstick~! Have you seen the commercials or magazine ads for them? I'll admit when I first saw it, I thought it was kind of "gimmicky", but still I was intrigued. So when a sale came along at my local Walgreens, I thought I'd give it a whirl~! Knowing that if I didn't like them, I could easily return it at no cost to me! So here we go, let's get this review started~!!!!
Covergirl's Blast Flipsticks: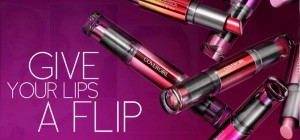 Covergirl's Product Description:
Create your one-of-a-kind look with our expertly designed blendable lip duos. Mix and match cream and shimmer shades with the flip of a stick for a unique look with endless possibilities
Here Are the Two Blast Flipsticks I Purchased:
Here's #805 in Pucker: The darker end is a beautiful, deep fuschia. While the lighter end is a cool, shimmery light pink.
Here's #845 in Snap: The darker end is a rich, shimmery bronze. While the lighter end is gorgeous, shimmery peach.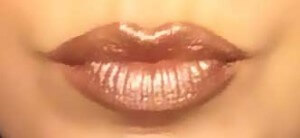 Here's a close-up of my lips with the bronze end of "Snap" over top of my Maybelline 24 Hour Superstay in Forever Chestnut~! I love how it makes it a beautiful, shimmery nude color~!!! Totally changes the whole look of the base color~!!!
Love, love, love this line of lipsticks~!!!
Are They a Must in My Lipstick Stash???
Definitely YES~!!! Its like 2 lipsticks in one and the texture of the lipsticks are creamy, rich and moisturizing~!!! They are gorgeous worn together, alone, or EVEN layered on top of your already purchased lipsticks in your beauty stash~!!! The way I'm using them is layering them on top of my long-wearing lipsticks, to add dimension, depth and even changed up the colors of my long wearing lipsticks~! The other bonus I'm finding with this line, are the unique colors, and finishes combined with the creamy texture; make them SO conducive to layering~!!! Which I love to do, its a great way to create your own "One of a Kind" look~!!! And ladies you should check your local ads, because they are on sale this week at my local Walgreens!! Yes, I'm definitely needing MORE of these~!!!

You can purchase these at Walgreens, Rite Aid, Ulta along with many other retailers~!!! (But these 3 are my fave, for customer service, prices and return policy)
If you haven't seen the tutorial on how I use my long wearing lip colors to achieve the look of plumper lips, you can check it out here. This article will give you more ideas for how you can use these products, and the ones you already have in your stash in new and creative ways~!!! And Covergirl's Outlast Double Lipshine made it into the Top 5 VIP Long Wearing Lip Colors, so definitely check that out~!!! The long-wearing lip colors and these beautiful Blast Flipsticks make wonderful products to use both layered together and/or alone~!!!
I hope you enjoyed this review of the new Blast Flipsticks~!! Have you tried them??? Which ones are you favorites?? Drop me a line, and let me know~!! I think I need to try a deep, dark red and one of the shimmery, gold ones too~!!! Can you imagine how those would look layered, on top of your lips??? Gorgeous and totally UNIQUE~!!!
Well that's it for me, on this rainy Spring day~!!! Remember Chicas, you can always keep your lipstick colorful, creative, and unique, as long as you mix it up and start LAYERING them~~!!! xoxo
Comments
comments