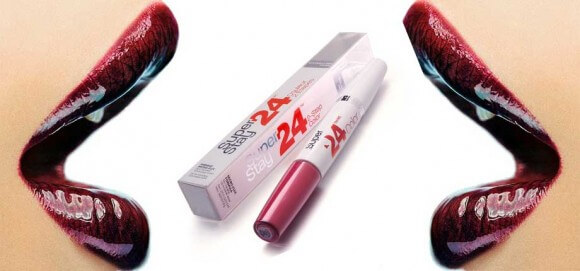 Ok, I have a confession to make. I'm totally addicted to long-wearing lipsticks. The really great ones last and last – through meals, drinks, kisses and everything in between. And once you find that perfect balance between the lipstick that stays on your lips, without it "over-drying" your lips, it's most certainly a winner~!!!
I also love that using these long-wearing lipsticks allows you to skip lip liner all together, reducing the amount of products you need to buy. The only key factor is applying lip gloss after each meal, to keep the lipstick from getting too dry. As long as you do this, you'll help extend the life of your lipstick. And how easy is it to keep a lip gloss in your purse or in your pocket, and just throw some on here and there? So today we're counting down the TOP 5 VIP Long Wearing Lipsticks!
The one thing that I always do when using these long-wearing lip colors, is use a really glossy (sometimes slightly shimmery) lip gloss that I've purchased separately. I find that a glossier top coat can contribute to the lipcolor lasting longer, not having to apply gloss as much and to the lipcolor staying moist and not flaking off!! I also love the look of layering a different color gloss on top of your lipcolor, it makes for a new color that has a lot of depth and is totally unique to you~!!!!
These long-wearing lipsticks can also help you to achieve a fuller-looking, plumper pout – if in fact, that is the look you are interested in. In an article I did last week, I talked about how you can use these long-wearing lipsticks to give you the look of fuller lips~! If you are interested in those tips, check out "Achieving Plump Lips – Without Painful Plumping Products".
Let's Start The Countdown Shall We???
#5 Almay Truly Lasting Lipcolor
Almay's Truly Lasting Color provides your lips with some soft and beautiful shades that stay on your lips comfortably, for hours! Unfortunately this product has been discontinued, but you can still buy it online at Amazon.com and other online sources. Still a fave for me~!!! We need to let Almay know – we want this product back~!!!
#4 Mac Pro Longwear Lipcolor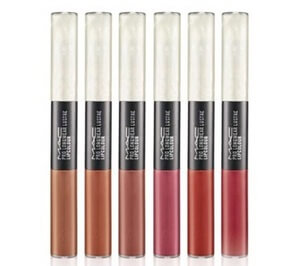 Mac Pro Longwear definitely provides a comfortable, not-too drying color that will last the test of time. Provided you keep re-applying gloss as needed. This product comes in different finishes, such as the lustre finish you see above~!!!
#3 Loreal Paris Infallible Never Fail Lipcolor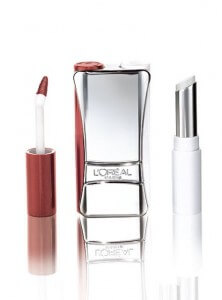 Loreal's Infallible Never Fail Lipstick comes in a wide variety of colors, and will absolutely last the test of time! A couple of my fave colors are Nutmeg (a gorgeous nude) and Geranium (a soft rosy pink)~!!! When it comes to nude long lasting color – Nutmeg is my all-time FAVE~!!!! It gives you that great "J-Lo" nude color~!!!

#2 Covergirl Outlast Double Lipshine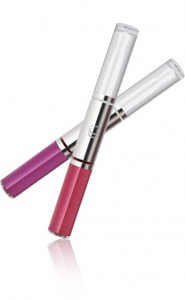 Coming in the number two spot is, Covergirl's Outlast Double Lipshine . It's definitely one of my faves when it comes to the all day lipcolor variety! Not only does it come in TONS of amazing shades, but it absolutely lasts and lasts all day~!!! The one thing I love about this line is, even the lighter colors deliver a great amount of pigment, and great staying power!!! Fave colors??? Definitely #210 in Party Pink and #240 in Berries and Cream~!!!
#1 Maybelline Superstay 24 Hour Color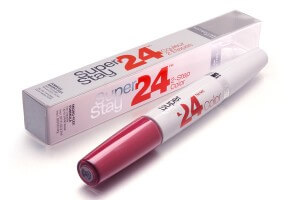 And coming out on top is Maybelline's Superstay 24 Hour Color~!!! This takes the top spot for several reasons~!!! First and foremost, if you wanted this color to stay on the full 24 hours – I'm SURE it would~!!! This stuff lasts and lasts~!! Aside from that, it doesn't flake off or dry your lips, and it comes in so many gorgeous shades!! There is truly something for everyone here!!! And whether you need it to last 6 hours, or 16 hours – it will~!!! My absolute fave colors are "All Day Cherry" (a deep, intense red) and "Forever Chestnut" (a darker mauvey nude) ~!!!
Ok ladies, have you ever tried long-wearing lipcolors??? Which ones have you found that you love? I do know our favorites may differ based on our different skincare needs. But its always helpful comparing notes!!! I don't know if you noticed, but in each brand, I have my fave colors and they are all different!!! With Loreal I love their nudes, in Covergirl's line I love their pinks, and in Maybelline's line I love their dark plums/reds~!!! So definitely experiment if you haven't ever tried using these products, I'd highly recommend giving them a whirl~!!! Remember a lot of our favorite drugstores have wonderful return policies, so its no risk to you!
Till next time Chicas, its all about keeping our lipstick GLAM, GLOSSY, and LONG-LASTING~!!!! xoxo
Comments
comments