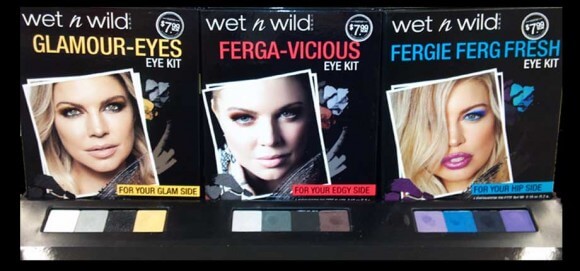 Welcome to Part 2 of the Wet n Wild Eye Kits! Today we're reviewing Wet n Wild's Ferga-Vicious Eye Kit, which Wet n Wild says is for your "Edgy Side"!!! Part 1 in this series featured the Glamour Eyes Eye Kit, and also had lots of pictures, swatches and my thoughts on that kit. These were initially released at Walgreens, but now also available at some Fred Meyers as well. Let's take a peek inside this new kit!
Ferga-Vicious Eyes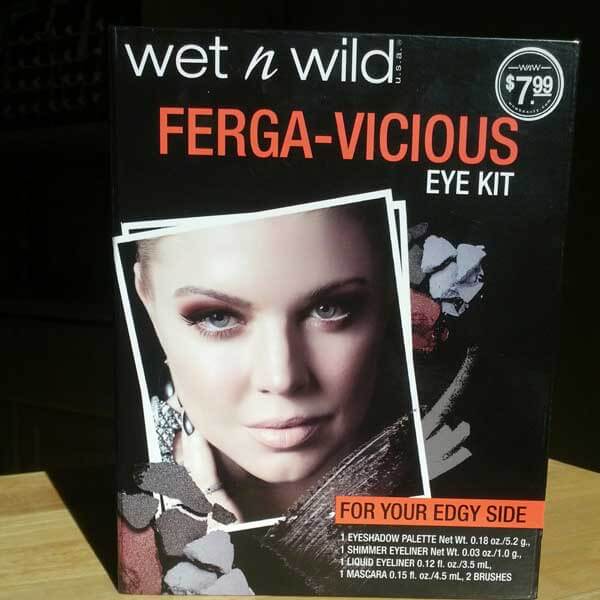 Front of the kit….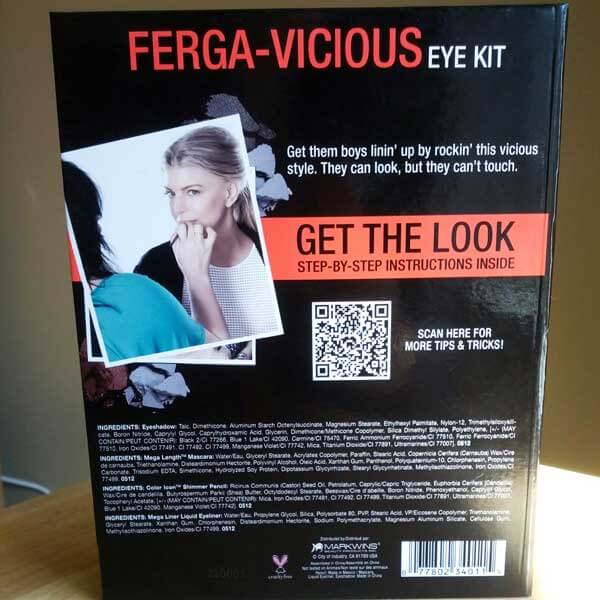 Back of the kit…
Let's Take a Look Inside…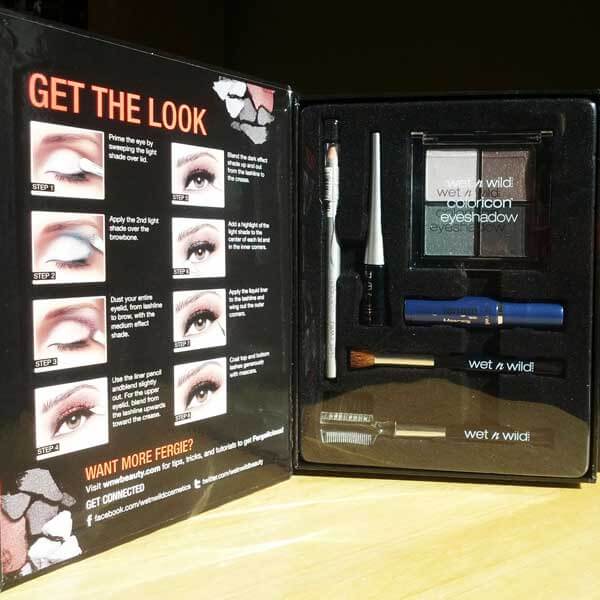 Inside the Kit is an Illustrated "How-Too" Guide to Achieving the Look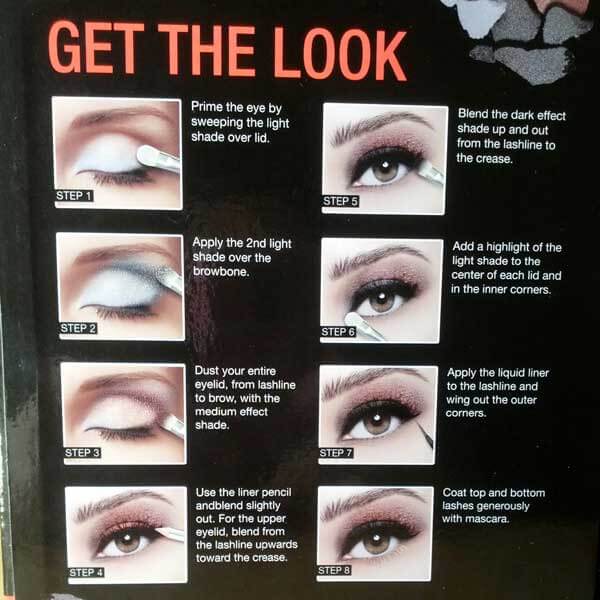 Love this part of the kit, easy instructions for achieving a dramatic look!
A Close Up of the Products Included in this Kit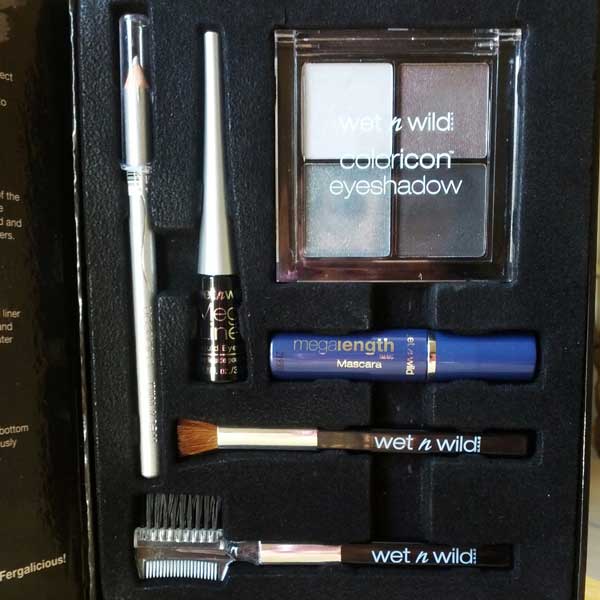 The kit includes an eyeshadow quad, silver pencil liner, Mega Liner liquid eye liner in black, MegaLength Mascara, eye shadow brush, and brow comb.
Eye Shadow Quad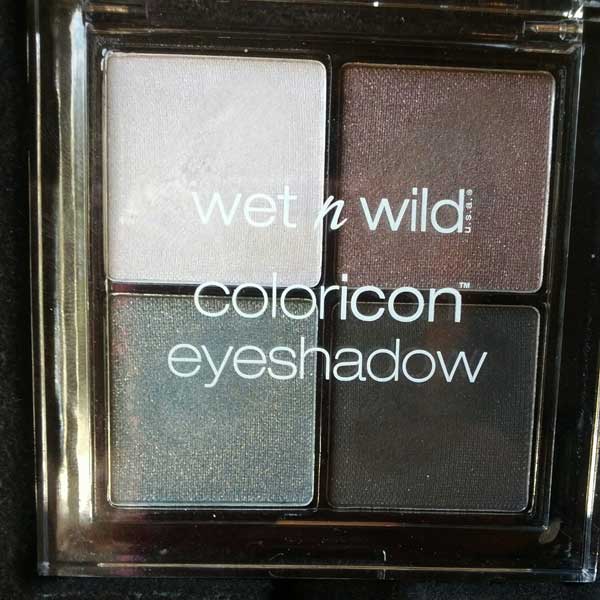 Here's a close-up of the eye shadow quad (closed).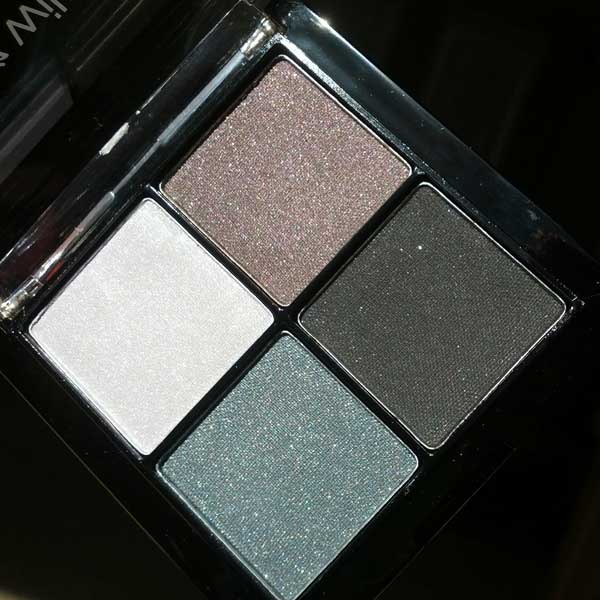 And here it is – opened!!! Aren't the colors beautiful???
The colors included in this quad are: Matte off-white, shimmery plum brown, shimmery silver and a deep black.
Swatches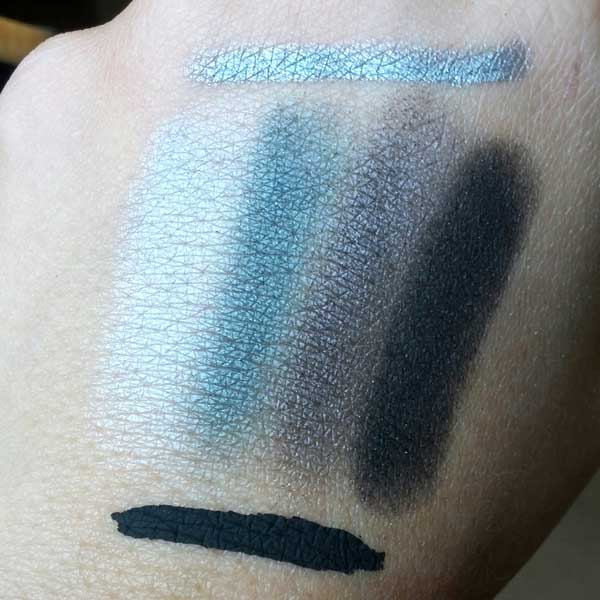 These colors are swatched on my hand, with no base or primer. And I have to say, the pigmentation is very nice!
GLAM RATING: B
Quality: B
Texture: B
Longevity: B
Packaging: B
Pricing: $7.99 (approximately)
Availability: At Walgreens and Fred Meyer

Wet n Wild has created a nice little kit to achieve dramatic looking Smokey Eyes!!! The shadows are very nicely pigmented, the eyeliner pencil goes on very smooth, the liquid eyeliner is wonderful and has wonderful staying power!!! Down side for me is the price, seeing as how I won't use the included brushes and mascara. I would've preferred this for around $5.99 for the whole kit, OR take out those items and lower the price. All in all though, not a bad kit. Love the shadows and liners!!!
Have any of you ladies tried this new kit, or any of them in this line?? What do you think of it??? Does this kit look like one you'd use or want??? Let me know!!!
Until next time my friends, it's all about keeping our eye shadow shimmery, dramatic and SMOKEY, while still keeping it easy~!!! Sending you all HUGS and LOTSA LOVE~!! xoxo
Comments
comments