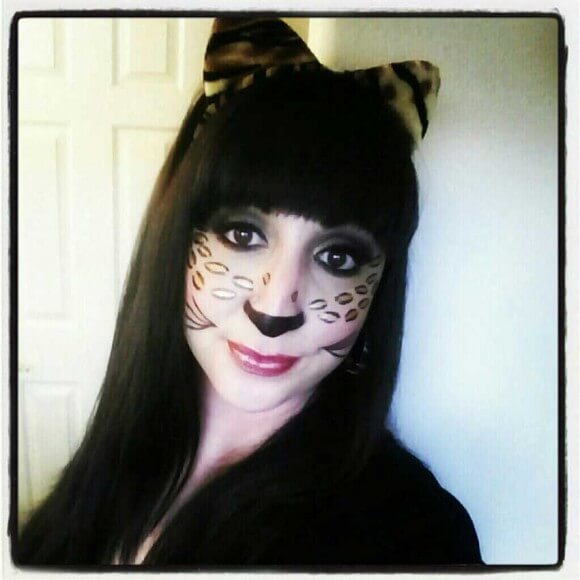 Happy Halloween Friends!!! Bringing you a late post tonight, after taking the kids out trick or treating. I had sooo much fun with my costume/makeup today – I was going for a Cheetah Inspired Look!
Tonight, I'll share with you the products I used and the pictures!
Cheetah Makeup Look and Products Used: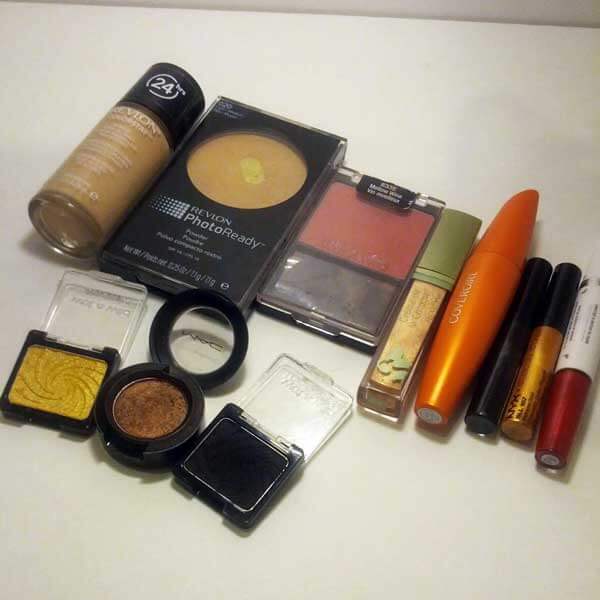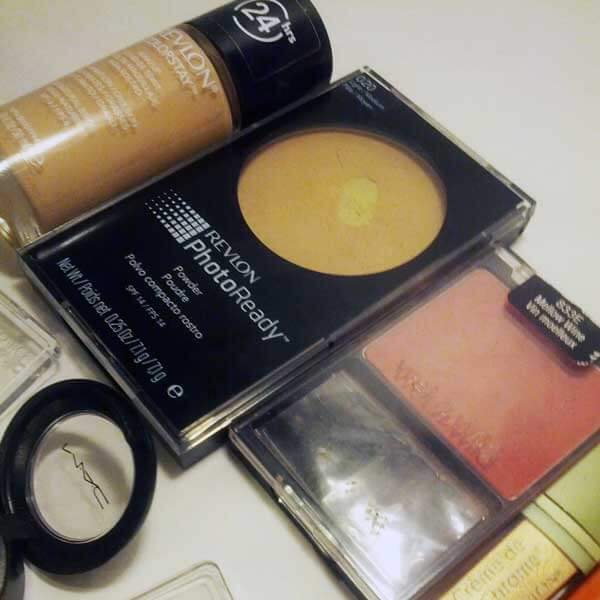 On my Face: Revlon Colorstay Foundation, Photoready Powder, Wet n Wild Blush in Mellow Wine….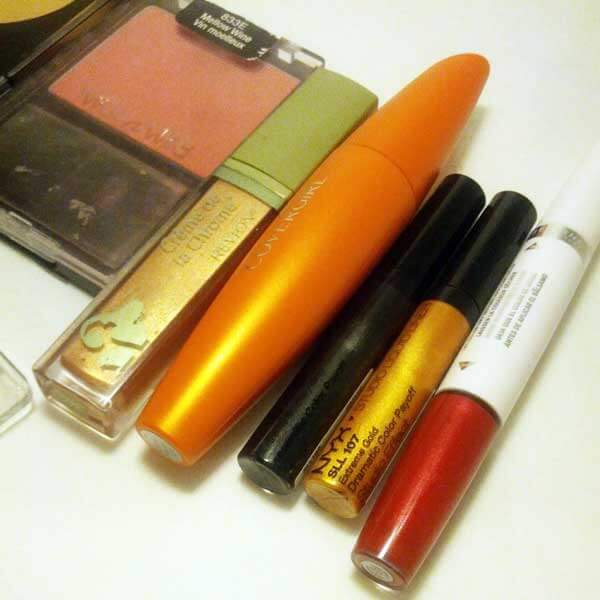 On My Lips: Revlon Creme de la Chrome in Gilt Complex, and Maybelline Superstay Lip Color in All Day Cherry.
On My Eyes: Revlon Colorstay Foundation (base), Covergirl Lashblast Mascara in Very Black, Mac Eye Shadow in Mulch, Wet n Wild Shadows in Panther and Gold Digger, NYX Studio Liquid Liner in Extreme Smokey Grey, and lashes from Elf's Disney Villains Palette in Cruella (not shown).
For My Cheetah Spots: NYX Studio Liquid Liners in Extreme Smokey Grey and Extreme Gold
For My Whiskers and Nose: Wet n Wild Color Icon Pencil Liner in Black (not shown)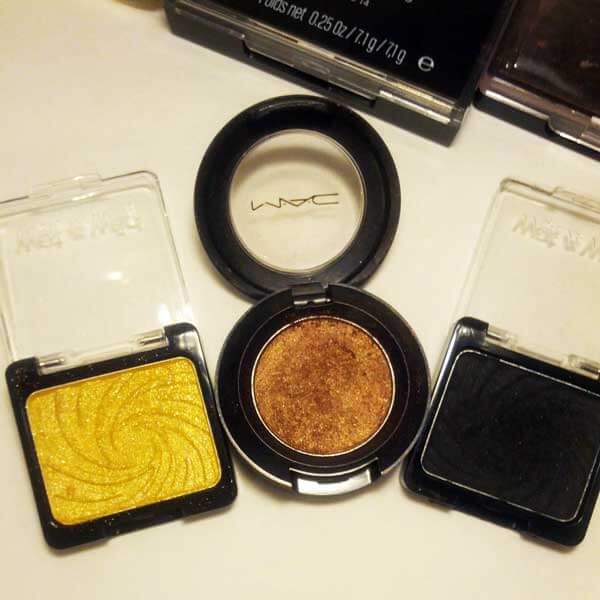 Wet n Wild Eye shadows in Gold Digger and Panther and Mac Eye Shadow in Mulch.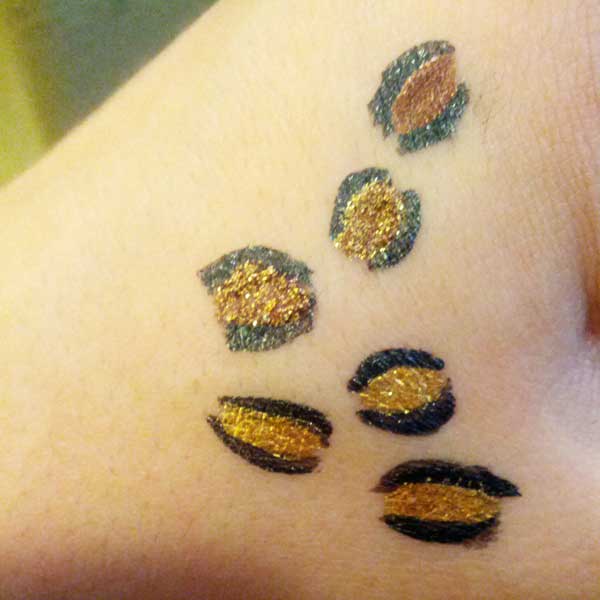 I wanted to show you this picture, because before painting my face with the cheetah spots; I first practiced on my hand to see what colors and designs I liked. Seeing as how painting the cheetah spots, nose, and whiskers on my face was the last part of my makeup routine, this is an especially important step, so that you don't wreck the makeup you've already done on your face.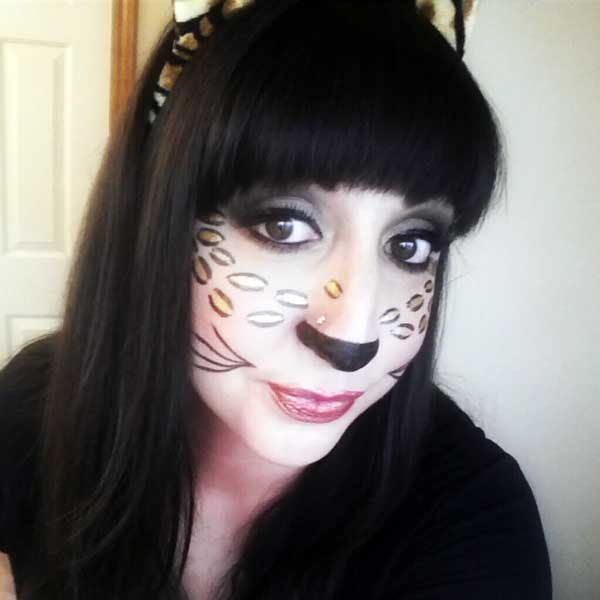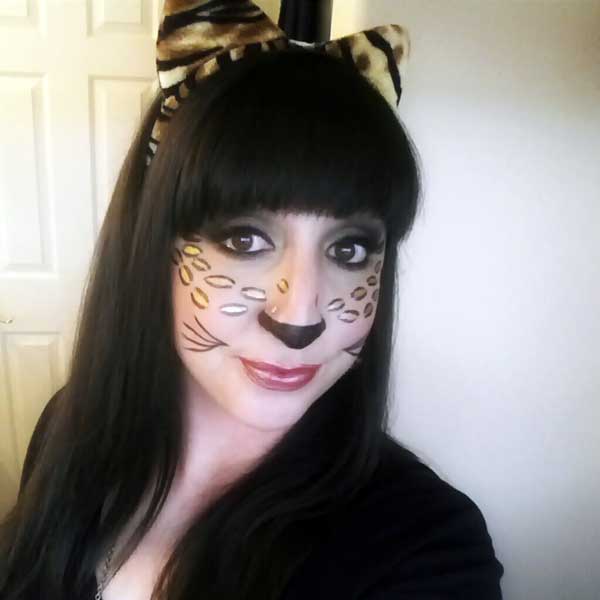 So what do you think? How fun is this??? My kids wanted me to dress up with them, and I have to say it was a lot of fun!!! Did you dress up this Halloween?? Did you do any special makeup looks?? If you have pictures, I'd love you to post them on my Facebook page, so we can all see!!!
Hope everyone has had a fun and safe Halloween! Till next time Friends – its all about keeping our makeup dramatic, whimsical and WILD~!!! Sending you hugs and lotsa love~!!! MEOW!!! xoxo
Comments
comments