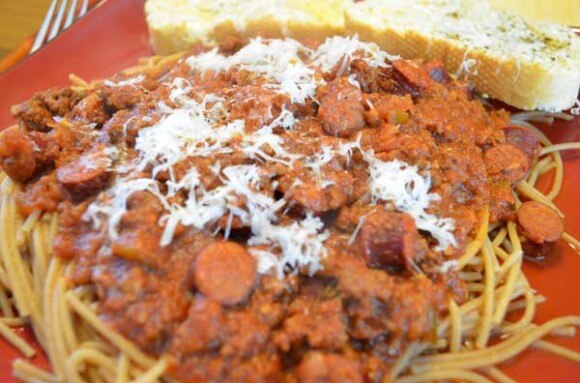 Do you ever get stuck in a rut when it comes to making dinner? Feeling like you are making the same recipes, or are bored with your standard dinner routine?
Well this meaty, pasta sauce recipe is a flavorful and fun twist on a dinnertime staple! Its Pepperoni Spaghetti – a slow cooked, hearty, flavor-rich tomato based sauce over pasta!! This recipe is as easy, as it is versatile!! The way I've prepared it is in a slow cooker, but you could just as easily cook it over the stove if you are pressed for time. And this also makes a wonderful sauce to use in your lasagne, which will JAZZ it up!!! THIS is comfort food at its best!!!
Ready for Some Recipe Goodness???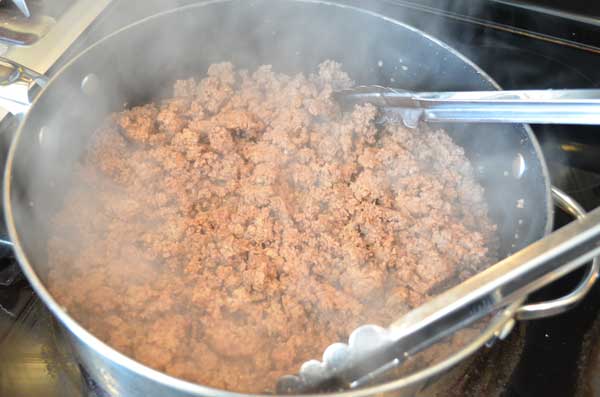 First we begin by sauteeing the ground beef in a big, deep skillet.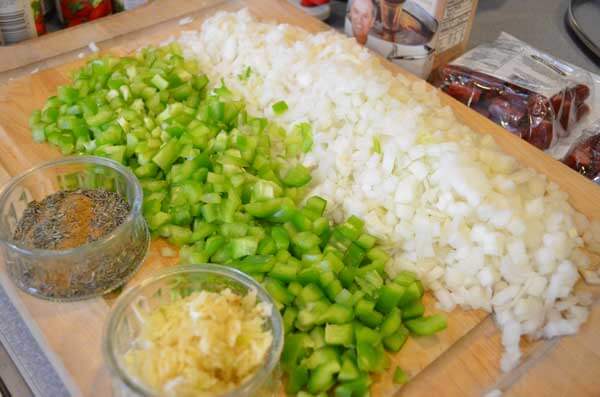 While the ground beef is sauteeing, prep the veggies: cut the green peppers and onions, mince the garlic and prep the spice mixture.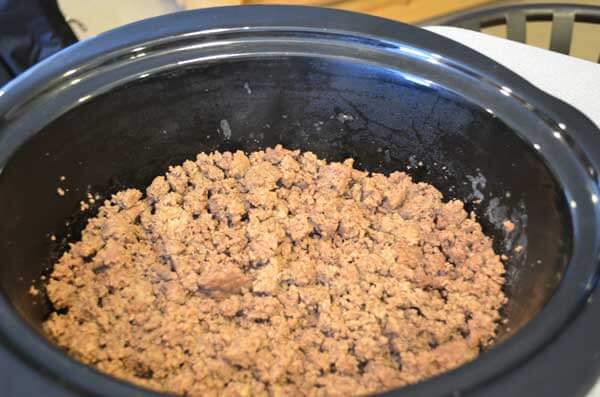 Once the ground beef has been fully cooked, add it to a 6qt or larger slow cooker. If however, you want this ready within the hour, you can just set aside the ground beef in a bowl and add it to the frying pan after the veggies have been sauteed and the tomato sauce has been added. We like to slow cook this all day, it adds to the rich, intense flavor and always feels like its cooking itself when using the slow cooker!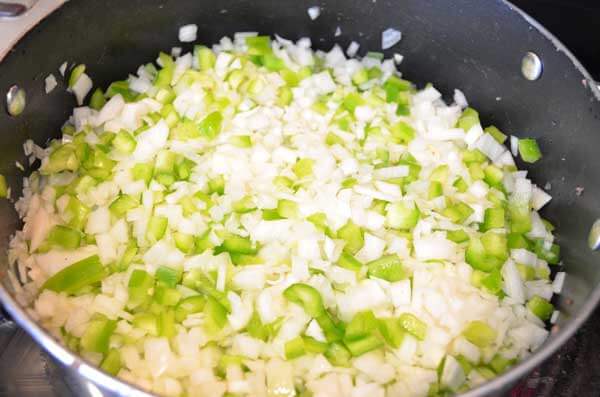 Once the ground beef has been removed from the skillet, add the oil and the veggies and being sauteeing them until they are translucent.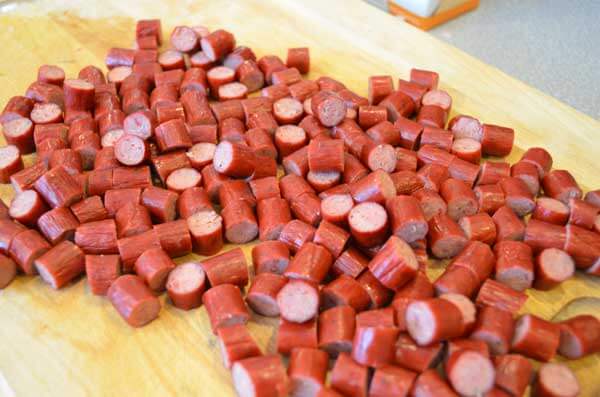 While the veggies are sauteeing, cut up the pepperoni sticks. Once veggies are translucent, add garlic and sautee only a couple of minutes.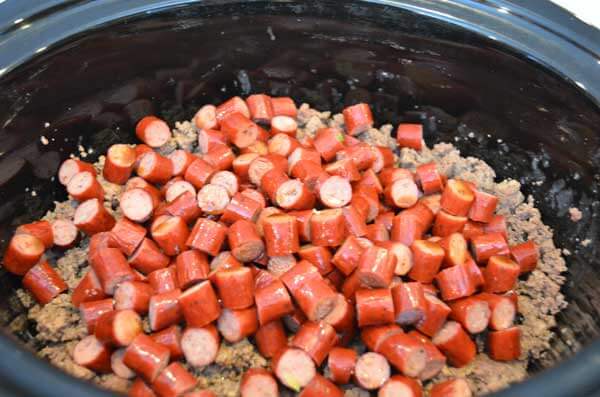 Add the pepperoni to the slow cooker, along with the ground beef.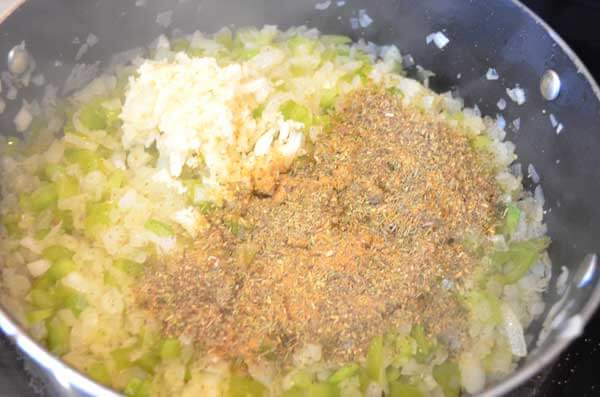 Now time to add the spice mixture and sautee a couple more minutes.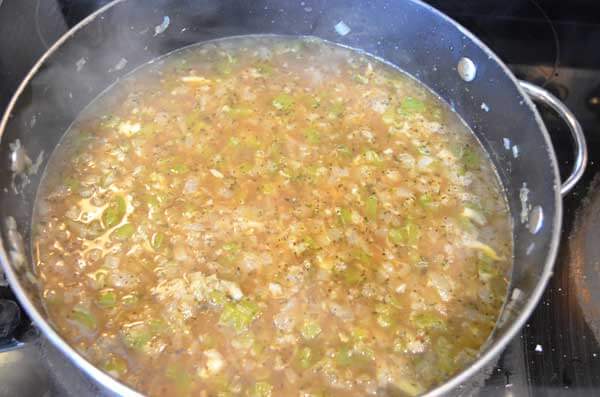 After the spices have been well incorporated, add the beef broth. Bring to a boil and simmer 5 minutes.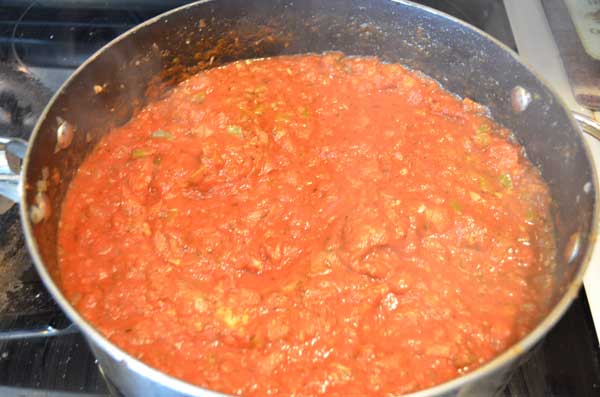 Now add the cans of tomato paste and mix very well, until the tomato paste is thoroughly mixed in.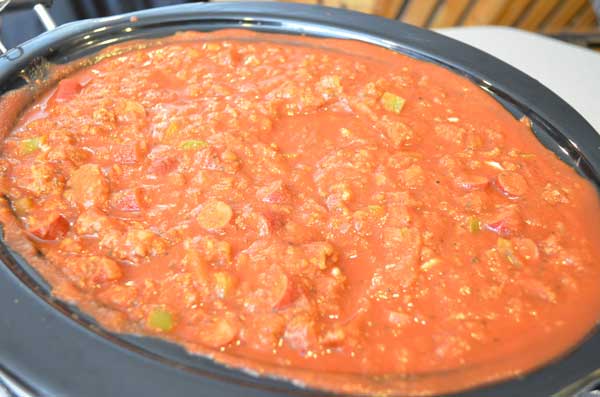 Its time to transfer the sauce mixture from the skillet to the slow cooker. Then add the tomato sauce and mix well. Turn on the slow cooker to high for 4-6 hours, or low for 8-10 hours.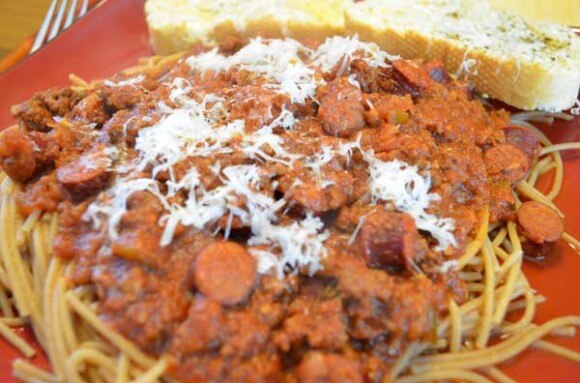 Aaand here it is!!! So delicious and yummy!!! This is by far and away, our favorite pasta sauce, and the leftovers taste even better the next day! This recipe make a LOT of sauce, so if you don't think you can polish off the leftovers, go ahead and freeze it. This sauce freezes very well!!!
If you aren't interested in freezing the leftovers and don't need this much sauce, don't hesitate to cut this recipe in half to scale it down for your family!

Pepperoni Spaghetti Recipe
Prep time:
Cook time:
Total time:
Ingredients
2 tbsp Olive Oil
16 oz Pepperoni Sticks, cut into small chunks
2.5 lbs Lean Ground Beef
1 head garlic, minced
2 Green Peppers, diced
2 Large Onions, diced (or 4 small ones)
4 Cans (14oz each) Tomato Sauce
4 Cans (5.5 oz each) Tomato Paste
4 tsp Worcestershire Sauce
4 Cups Beef Broth
2 tsp Oregano
2 tsp Basil
2 tsp Thyme
2 tsp Cumin
Salt and Pepper to Taste
Garnish: Fresh Grated Parmesan, Chili Flakes
Instructions
Cook ground beef in a large, deep skillet.
While ground beef cooks, cut and prep pepperoni/veggies/garlic/spice mixture
Remove ground beef from skillet, drain, and add to 6qt or larger slow cooker.
Add oil to skillet and cook onions and green peppers till translucent.
Once translucent, add minced garlic and sautee a couple of minutes more. Then add spice mixture and worcestershire sauce and sautee a couple of minutes.
Now add the beef broth and sautee 5 minutes. To this mixture, add the tomato paste until well incorporated.
To the slow cooker: now add the simmering sauce, pepperoni, and tomato paste. Mix well and set the slow cooker on high for 4-6 hours, or low for 8-10 hours.
Serve with Pasta of your choice and Garnish!!
Comments
comments