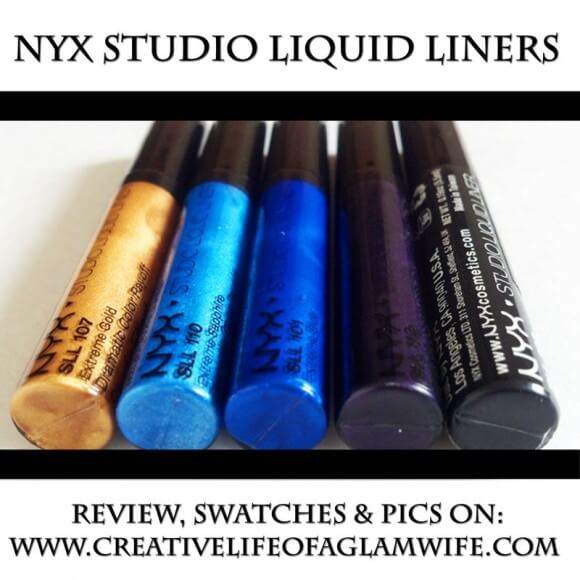 Today I bring you a review of the NYX Studio Liquid Liners, featuring lots of pictures and swatches. Now in the world of liquid liners, there are many different brand and colors to choose from. So after trying the NYX Liquid Crystal Liners, I knew I had to give the Studio Liquid Liners a whirl. These liners, unlike the liquid crystal liners, aren't glittery but pack a lot more pigmentation and are available in 12 different colors.
What NYX Says About Studio Liquid Liners
Transform your look in seconds with this super-pigmented eye liner that highlights eyes with an electrifying stroke of color. The fine tip allows for precision application, and can be used to create lines of varying thickness. Go subtle or go gaga. Available in 12 scintillating shades.
Browse NYX Studio Liquid Liners on Amazon
Let's Take a Look at These Beauties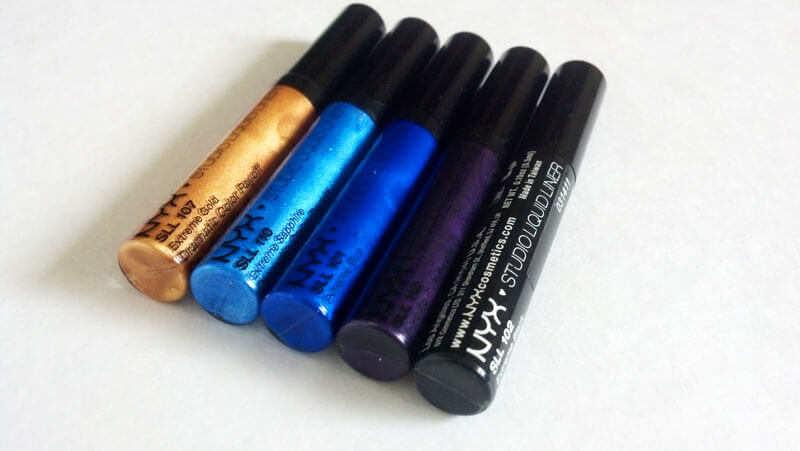 From left to right: Extreme Gold, Extreme Sapphire, Extreme Blue, Extreme Plum Purple and Extreme Black.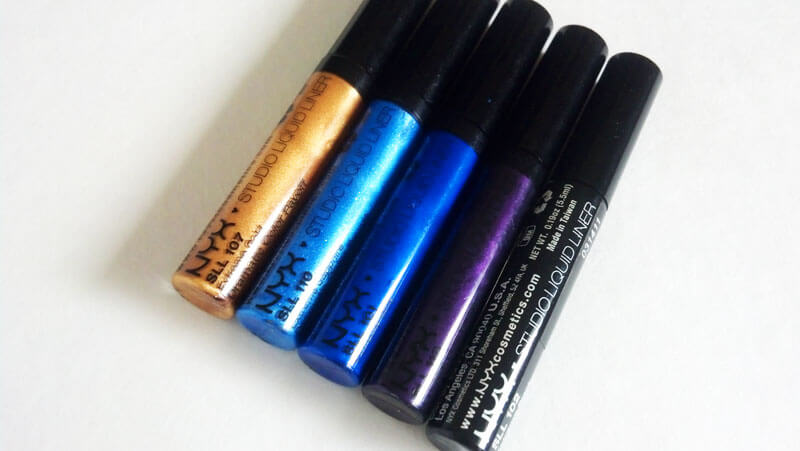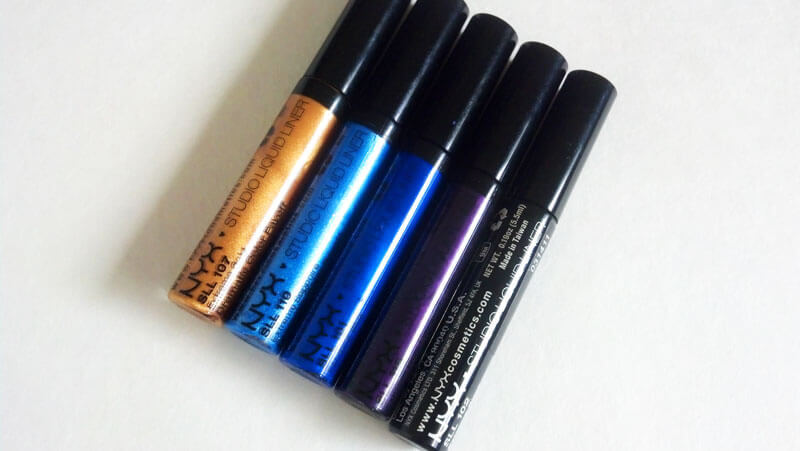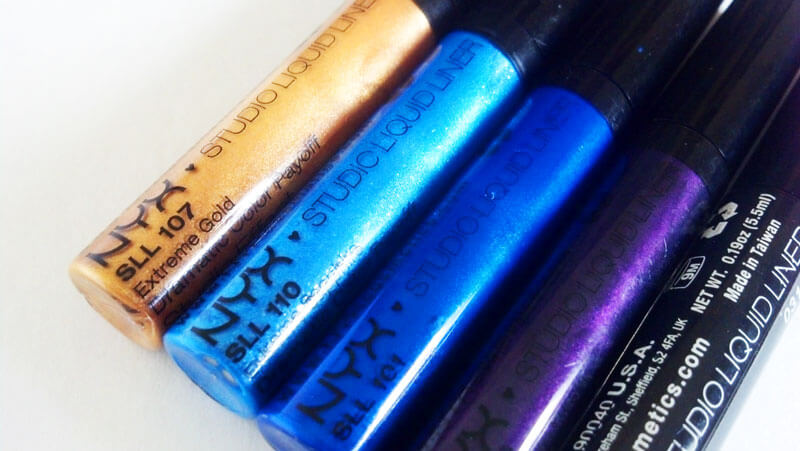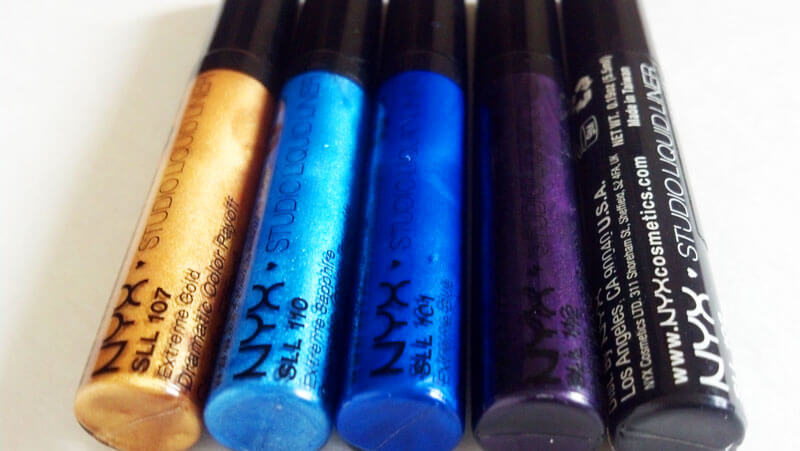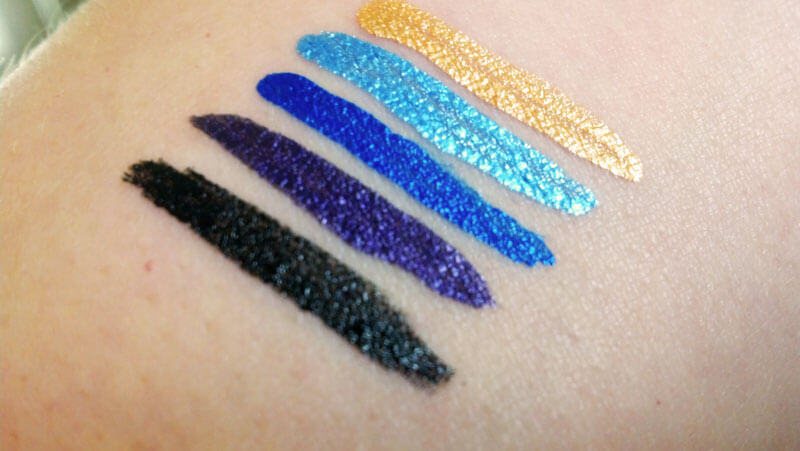 From left to right: Extreme Black, Extreme Plum Purple, Extreme Blue, Extreme Sapphire, Extreme Gold.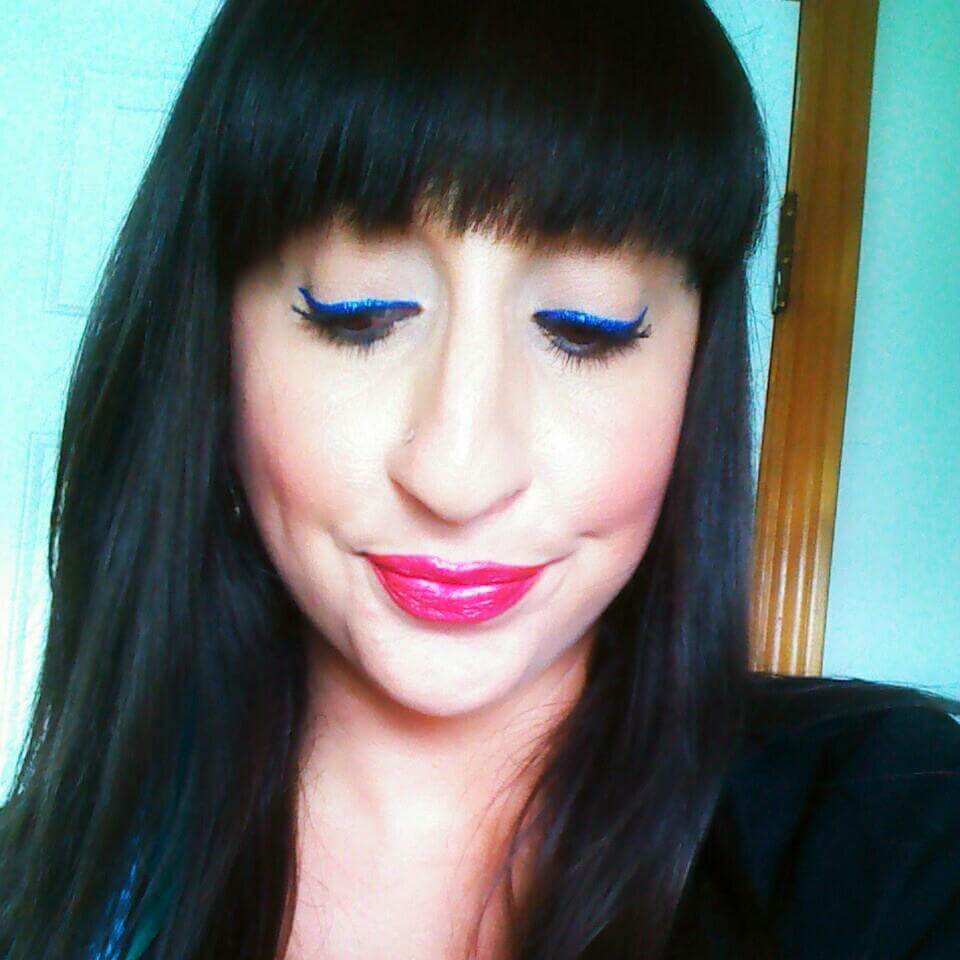 I'm wearing Extreme Blue on my eyes!! Its my fave~!!!
Verdict??? MUST HAVE~!!!
I love how effortlessly and smooth these liners go on. With the thin precision brush, and the intensity of pigmentation it makes for easy application. Along with that, these liners truly do last all day, no smudging or wearing off!!! On all fronts, these liners are amazing with the feel of a high-end product, with the price tag of a bargain brand. Yup, NYX has done it again!! I highly recommend these liners and personally use them a LOT~!!! A+
Browse NYX Studio Liquid Liners on Amazon
Well friends, that's all for me! Hope you are all having an awesome week! Till next time, you can always keep seamless, and long-lasting while also keeping it extremely pigmented~!!! Sending you all lotsa <3 and hugs~!!! xoxo
Comments
comments