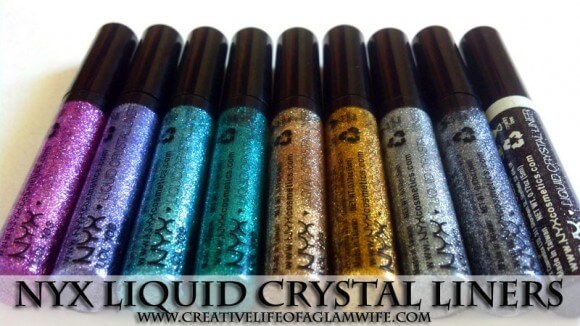 I've made no secret of my love for all things glitter. Well actually, all things sparkly (can't leave that out!). So when I came upon the NYX Liquid Crystal Liners, I was instantly drawn to them. They are little tubes of blingy awesomeness! Like jewelry for your eyes!!!
Today we're reviewing these little cuties. And I'll feature lots of pictures and swatches, so you can decide if they will be the next addition to your stash!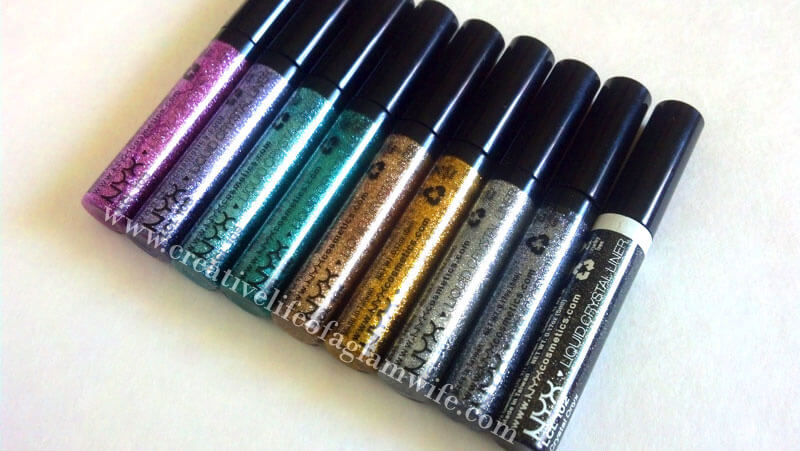 They come in several different colors, so you can definitely find one to suit the look you are going for.
Browse NYX Liquid Crystal Liners on Amazon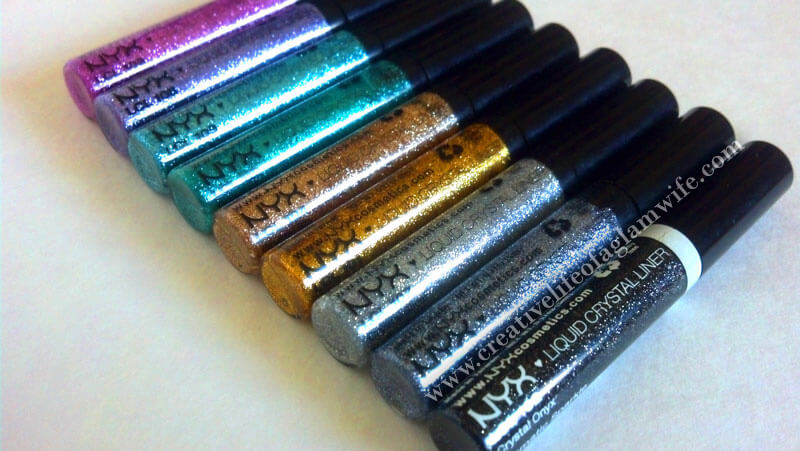 These little cuties are sure to add a pop of color and interest to any look!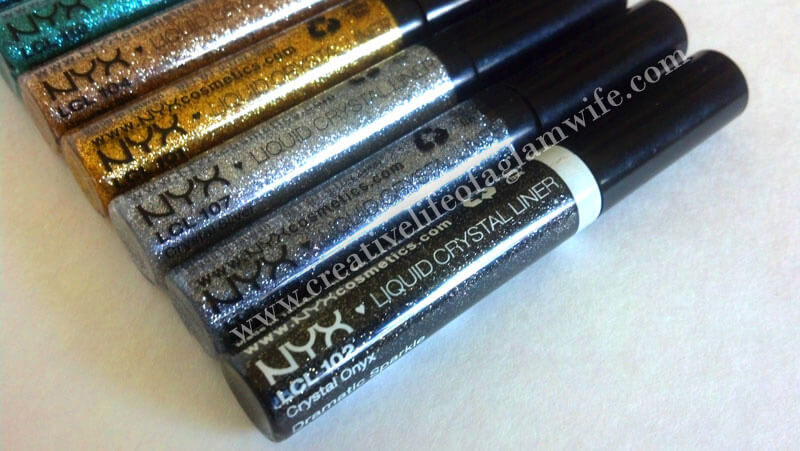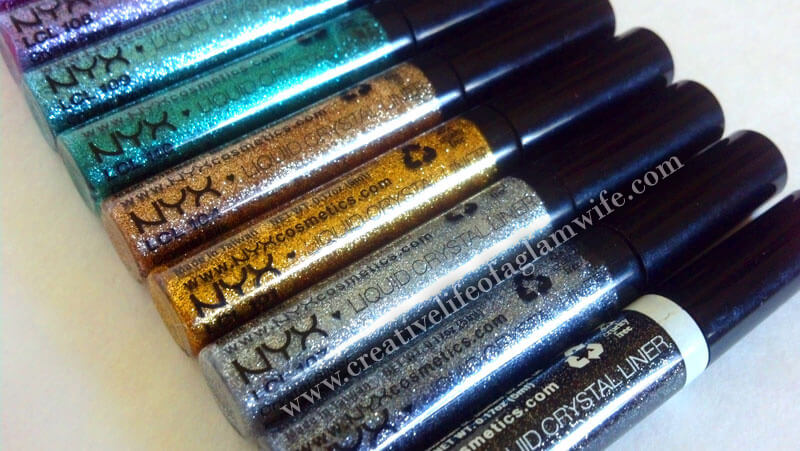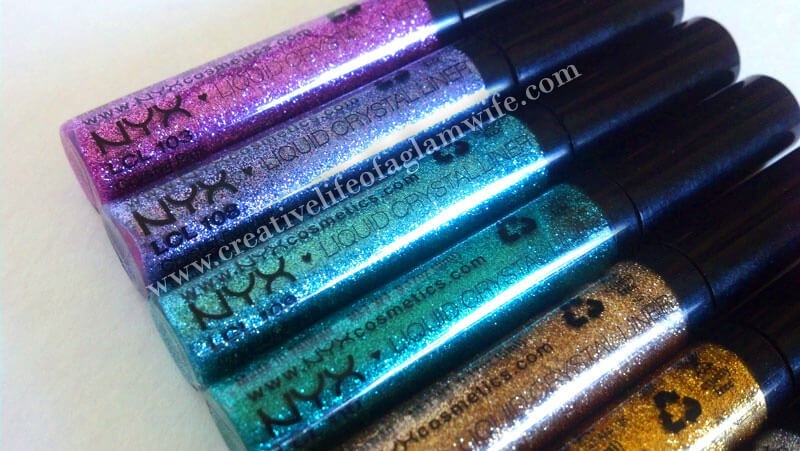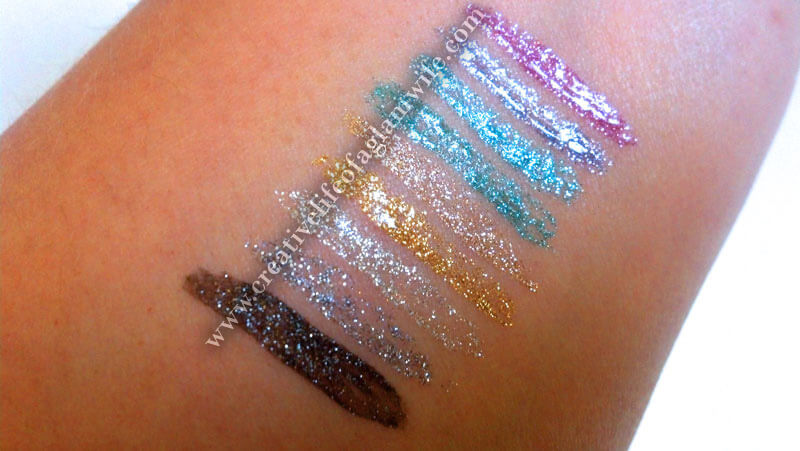 From left to right: Crystal Onyx, Crystal Gun Metal, Crystal Silver, Crystal Gold, Crystal Silk, Crystal Jade, Crystal Aqua, Crystal Pewter, and Crystal Pink
Verdict: MUST HAVE!!!
I truly love these. I find myself constantly using them to add extra interest to my look. With the wide range of colors, inexpensive price tag, and the fact that they go on fairly sheer (but are also buildable), makes for incredible versatility. You can add that "je ne sais quoi" with a one swipe on the lower or upper lids. Or you can go for a bolder look, by building up a couple layers. Quite often, if I'm looking for an extra little something but don't want anything too bold, I'll put a little under my lower lash line and it looks beautiful and subtle! You can also layer these over regular liquid liners or other liners to jazz it up! They are gorgeous and truly are jewelry for your eyes!!
Have you ever tried glitter liners? If so, which ones are you favorites? I'd love to hear from you!! You can never have enough sparkle in your life~!!

I've included a link so you can browse these liners on Amazon – they have great deals for these little beauties~! And now that you know what they look like, it makes for easier shopping!
Browse NYX Liquid Crystal Liners on Amazon
Till next time my beauties, you can always keep it SEXY, and SUBTLE, while also keeping it SPARKLY~!!! Sending you all lotsa love, hugs and blessings~!!! xoxo
Comments
comments