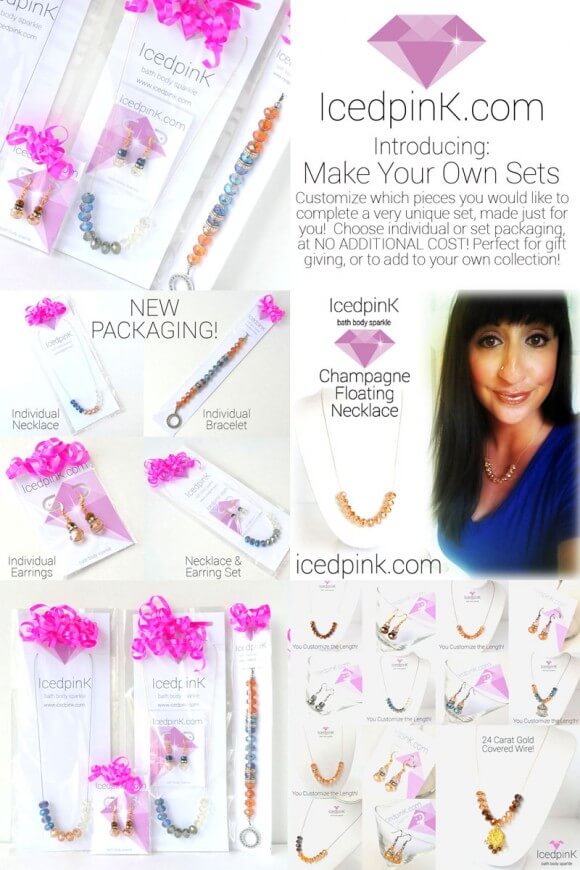 I've never sold sets in the Iced pinK Etsy Store before, because each of us have different taste in earrings, necklaces, and bracelets. And you shouldn't have to buy a set, with a piece that you may not use. So, it got me to thinking. And then I began creating lots of pieces in different sizes and styles and colors, that coordinate! When I listed them in the Iced pinK Etsy store, each listing includes pieces that match or coordinate – to create a set unique for you! And the "Create Your Set" was born! I'm excited to bring you, yet another form of customization to your accessory wardrobe! Most of the necklaces and/or bracelets allow for you to customize your length, and now you can create your own sets!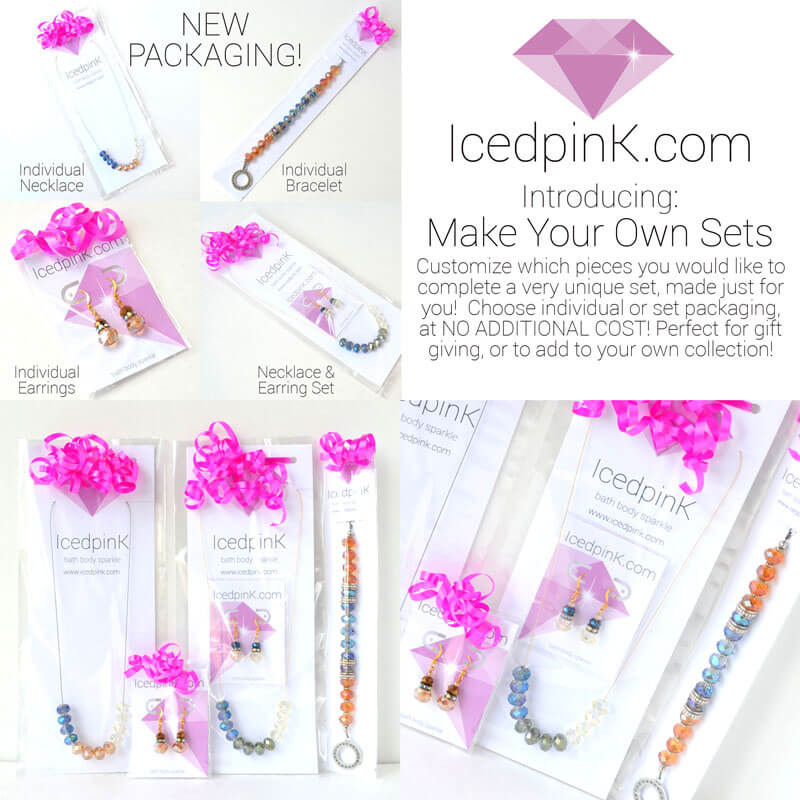 Which lead me to re-design the packaging entirely! I wanted to offer packaging that would make for great gift giving, so I went back to the drawing board and came up with these cute, new, and elegant packaging designs! Totally GIFT ready, and offered at NO EXTRA CHARGE! What do you think? If purchasing multiple items, all you have to do is notate in the comments section at checkout, which you would prefer – Individual Packaging or Set Packaging!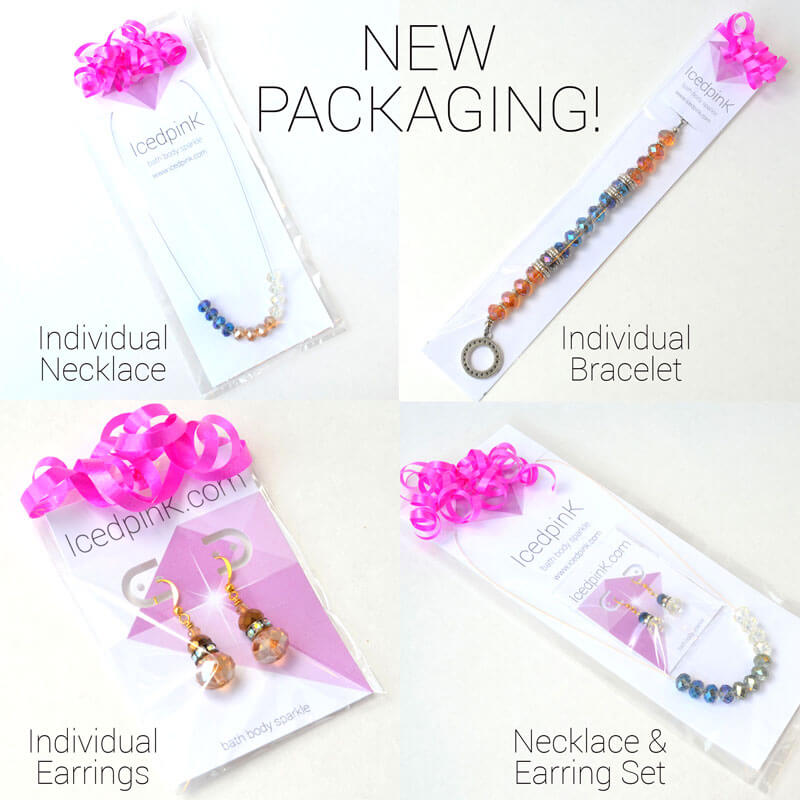 Aaaand last but not least – LOTS of new and sparkly beauties have been added to the Iced pinK shop~!!! Here's some eye candy for you:
What do you think? See any cute items you'd like? Hope you all love the new items, packaging and "Make Your Own Sets" as much as I've enjoyed creating them for you!
To see them in greater detail, hop on over to the Iced pinK Etsy Shop, and check them out! I'd love to hear your feedback – so drop me a line and let me know what you think! Also if you have any suggestions for new products and/or new colors – let me know! I value your feedback and comments~!
Sending you all lotsa LOVE and HUGS my friends~!!! xoxo
Comments
comments