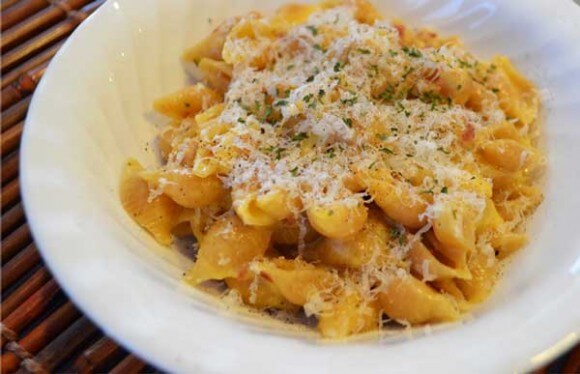 Ever come home from a long, busy day and don't know what to make for dinner? You don't want to hit the drive-thru because of the processed, calorie-laden food, and boxed dinners at the store aren't a much better option, right?
Well I have a great option for you!!! It gives you a great, healthier, and cost saving option to buying the processed box dinners (ie Kraft dinner, Pasta Roni or Hamburger Helper). And I love that this only has a few ingredients, ALL of which we can pronounce; no preservatives or chemicals~!! Oh and by the way – its MUCH tastier too~!!! SO cheesy and delicious~!!!!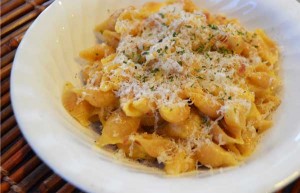 Its a homemade, single serving, microwave Macaroni and Cheese!!! Easy to make, fast, simple and using ingredients we all have on hand!!! I also want to mention, this is a great kid-friendly recipe, since no stoves are involved!!! Its delicious as is, but is also a great starter to customize it in SO many ways!!! Don't be afraid to customize it so its something you and your family will enjoy~!!

Let's Get Cooking!
Start by measuring out your shells or macaroni in a large, microwave safe bowl. Add the water and salt. Microwave on high for 5-6 minutes.
After you pull the dish out of the microwave, add the milk, cheese and (real) bacon bits (or strips of bacon, crumbled). Mix to combine. Now put it back into the microwave on high, for another 2-3 minutes.
Now, tell me: Who needs Kraft Mac and Cheese or any of the other boxed dinners; when you can cook up some homemade Macaroni and Cheese THAT fast and easy???!!!! And the beauty of this recipe, is you usually have all the ingredients on hand, so its always something you can throw together last minute.
This would also be great if you added some other mix-ins after you've cooked it fully. Think steamed broccoli, or green onions, or some chicken, beef, or salsa, or pesto sauce, etc etc. You can really take this recipe in many different directions. So if you don't just want to serve Macaroni and Cheese, you can make it Mexican Style or Italian Style~!!! You are only limited by your imagination and taste buds~!!!

Homemade, Single-Serving, Microwave Macaroni and Cheese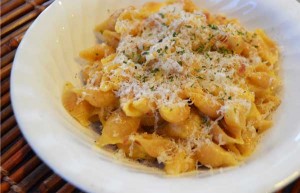 Author:
Creative Life of a Glam Wife
Prep time:
Cook time:
Total time:
Ingredients
¾ cup Whole Wheat Shells or Macaroni
⅔ cup water
¼ tsp salt
⅓ cup skim milk
¾ cup shredded cheese of your choice
handful of REAL bacon bits, or a couple strips of cooked bacon, crumbled
Garnish:
Ground pepper, fresh parmesan, parsley, and/or chives
Instructions
Measure the shells, water and salt; and add it to a large microwave-safe bowl. Microwave on high for 5-6 minutes. Check on it every now and then, to ensure all the liquid hasn't evaporated.
Add the milk, cheese, and bacon. Mix to combine. Microwave on high for another 2-3 minutes.
Garnish and serve! ENJOY~!!!
I just want to thank all of you who voted in my Facebook poll again! I love hearing what all of you enjoy reading on my blog, and its given me renewed direction!!! Coming up, I have some more fast, fun and yummy recipes, as well as a follow up to my Spring and Summer Beauty Trends post. The second part to this article will be about how you can incorporate these colors and trends into your wardrobe and beauty routine easily and inexpensively~!! Also I'll be doing a feature on an amazing and creative Photography business~!!! And last but not least, I"m working on bringing you all more features on making homemade beauty products!! FUN FUN~!!!
Hope you have all had a wonderful and safe Memorial Weekend, and I just want to honor all of the men and women and their families that have served , or are currently serving in the military!! As well as, all of those that have given their lives in service of our country!!! We honor you and are forever grateful!!
Well that's it for me peeps~!!! Till next time, you can always keep it fast, easy, kid-friendly, and delicious, while also keeping it HOMEMADE~!!!! HUGS~!!! xoxo
Comments
comments