Hello My Beauties~! How is everyone today? I'm doing quite well – and having a GOOD hair day today (thankfully, haha)!

So I thought it would be fun to bring you a sequel to the "Beauty VIP Product List – Best in Beauty for Your Buck" seeing as how popular that post was! But this time – its all about the HAIR CARE PRODUCTS~!
Now, I don't know about you ladies, but a "good or bad hair day" can definitely shape how you feel about yourself that day. And although "bad hair days" are part of every woman's vocabulary – the purpose of bringing you this article is to minimize those days! Some products are worth paying top dollar for, while for some other products you need only to hit up your local drugstore! Hopefully this article will help each one of you discern where and on which products to spend your hard-earned money on!
When I go to different salons, I'm constantly asking them which products they're using and then setting out to find comparable ones in the drugstores. Sometimes it works out, and I'll find wonderful products that can stand up to the salon brands, but in other cases not so much. I make a habit of only going to good salons, seeing as how I've had so many bad experiences in the cheaper ones. I prefer to go less often and get a really good cut, than to cut corners and end up with a bad cut, that translates into much more time spent on my hair daily! Still though, at good salons you can get a great cut and style for around $40-$60 – so definitely not outrageous.
I'll first start out by saying I have thick, long hair which tends to be on the oilier side, so I'm always looking for products to help balance out my hair. My hair is naturally very wavy and I don't color it (not yet at least – maybe later on when I need too…lol). On a daily basis, I'll blow it out, and get it nice and straight. But when pressed for time, often I'll put a couple frizz-controlling, curl-boosting products in and let it go curly. Now, without further adieu, let's get this hair care "party" started~!
Shampoo and Conditioner
SPLURGE : Redken Line – These products are consistently amazing – and make your hair feel like you've just had it done at the salon! Love this line!! You can find these in major salons, and also at ULTA where they often have sales and coupons, so you can score these products for an amazing value!
STEAL : Herbal Essences – When I've run out of my Redken, Herbal Essences is a nice backup! Great quality for the drugstore and an amazing value! What I love about these products, is that they don't give you the build-up on your scalp that you often find with the cheaper brands.
Dandruff Shampoo And Conditioner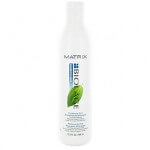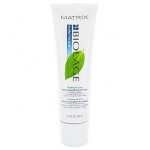 SPLURGE : Matrix Biolage Scalptherapie Anti Dandruff Shampoo and Conditioner – So there is only one product in this category for a reason. After our family has tried several different brands from both drugstores and salons, many don't work well leaving you with flakes; while others work but leave your hair smelling bad! These products both work and leave your hair smelling normal and natural! Once we discovered this line – we've stuck with it, and this works beautifully! (For both men and women)
Hairspray
SPLURGE : Loreal Elnett Satin Hairspray – Not a big shocker, right? Well this little beauty has won several awards, been written up in tons of magazines, and is definitely the "go-to" hairspray!
STEAL : Loreal Studio Line Mega Spritz Hair Spray – LOVE the Studio Line brand by Loreal! And this hairspray is no exception, it holds your hair in place through wind and the elements! Love it!!
Root Boosting Volume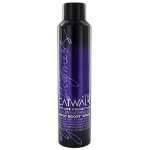 SPLURGE : Tigi Catwalk Root Boost Spray – Again, no steal in this category. I've tried many different products and with my thick, heavy hair, its nice to add a bit of volume at the roots without it looking like you have product at the roots. And this little beauty gives you a nice, natural lift at the roots! Even for us girls with a thick head of heavy hair! Nothing I've ever tried stands up to this product, and it really DOES make a difference!
Mousse
SPLURGE: Redken Fresh Curls Spring Mousse – This is a great curl defining mousse, which doesn't leave your hair feeling too "scrunchy". If you know what I mean???


STEAL: Herbal Essences Totally Twisted Curl Boosting Mousse – This is also a wonderful drugstore product for defining those curls while keeping your hair on the softer side.
Spray Gel
SPLURGE: Redken Fresh Curls Curl Boost Spray Gel – Love this spray gel for curly/wavy hair!
STEAL: Loreal Studio Line Curl Boosting Spray Gel – Honestly, this one is my absolute fave! This is my go-to, for those days when I don't feel like taking the time to blow dry my hair! Its amazing – and I've tried SO many products!
Shine Serum
SPLURGE : Redken Glass Smoothing Serum – This smooths the frizz and amplifies shine! Its awesome!
STEAL : John Frieda Frizz Ease Hair Serum – This works very similarly to the Redken. Gives hair a beautiful glossy, frizz-free finish! I love both pretty much equally! Oh, and John Frieda has won awards – its an awesome product and at amazing value!
And Now Onto Honorable Mentions….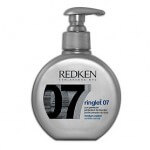 Redken Ringlet Curl Perfector : This is an absolute staple in my stash! Ever since a stylist used it on me – I've tried many other "versions" and have never found one that measures up to this. On busy days, after showering, I'll put a little of this throughout my hair while its still wet; then let it air dry for an hour or two and apply some of the Loreal Curl Boosting Spray Gel and my hair will be frizz-free and full of curls! And with minimal work, I might add!

Which is always a great thing!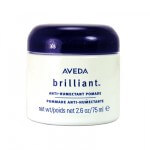 Aveda Brilliant Anti-Humectant Pomade: This is another little miracle in a jar. Its a wonderful finishing, defining, anti-humidity/frizz smoothing satin polish! Another amazing thing with this product is, that it doesn't give you a greasy finish – its very smooth and natural and beautiful. Again, as this is quite pricey I've tried SO many other drugstore (and even salon brands) of similar products and none can match this one! I was even getting help from a stylist and I asked her if there was another salon brand that could compare to this one, and even she said no!!! And although this is pricey, you need so little each time – one container could easily last a year!!! So its still an amazing value, all things considered! Aveda has definitely outdone themselves with this little product!
Redken Extreme Anti-Snap : This is a leave-in conditioner that protects your hair against breakage and split-ends. It doesn't leave your hair greasy, but definitely helps to protect it! And with all the heat-styling we do to our hair – this is a must have!
Hot Tools Styling Products : Ever since a stylist recommended these, I purchased a blow dryer and curling iron – and I LOVE them! Oh, and fyi – she was using Hot Tools on me in the salon! They are wondeful, albeit inexpensive tools when compared to some of the other name brands! LOVE Hot Tools!!!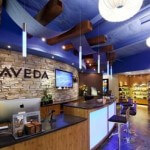 Aveda Salons: Finally, my last honorable mention will have to be Aveda Salons! After having my hair cut horribly at many other high end salons – I've never had a bad experience with Aveda!! They always do an amazing job on cut/style etc – and of course I do LOVE their products! They are amazing – and for me at least, I'm sticking with Aveda Salons!
Well that concludes my Hair Care VIP Product Review!!! Hope you all enjoyed it and maybe gained some insight into new products you might use in the future~! If you have any to add to this list, I'd LOVE to hear them! I'm always on the look-out for new and fabulous hair products!
Oh, and stay tuned because on Wednesday I'm going to have a tutorial feature on how to make "Sexy Edible Massage Bars"!!! And they aren't just for massage – they double as amazing lotion bars, so moisturizing and SO yummy!!! This Friday – its going to be "Food Friday" , where I'll be featuring a top secret recipe which is both easy and delicious! So I hope you all will enjoy that! Coming up next week, I'll have my Kiss Nails Manicure update – and a tutorial with a new nail product from Kiss Nails, another tutorial for a homemade beauty product and an all new VIP Product Post on SKINCARE~! Lots coming up – so I hope you all will join me!!
Till next time Chicas, keep it smooth, keep it healthy and always keep that hair looking FABULOUS~! xoxo
Comments
comments