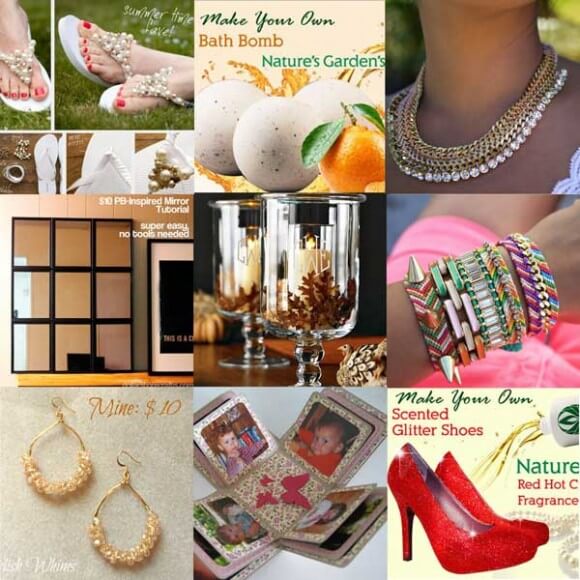 How is everyone doing today??? Hopefully this article finds everyone in both good spirits, as well as, good health~!!! Its definitely been a bad cold and flu season, and being cooped up in my house inspires me to MAKE things~!!! Does it ever have that affect on you??? Yes, I've been getting the "I need to get crafty" itch!!!

That brings us to today's Part 3 in the 30 Simple, Creative, Handmade Projects and Gifts~!!! Bringing you a little bit of everything – jewelry, body products, home decor, fashion and scrapbooking DIY projects~!! Definitely something for everyone here!!! If you haven't seen the first two parts to this series, you can check out Part 1 and Part 2 – with LOTS more inspiration and wonderful ideas!
I have to say, after doing research for these articles I have a much greater respect for the products at the dollar stores and craft stores~!!! After seeing how people transform boring, cheap-looking items into much higher end and trendy items, I'm hooked!!! I actually want to head on over to my dollar store, and see what little gems I can find and transform~!!! Ok people, let's get crafty, shall we???
1. Skin Softening Bath Bombs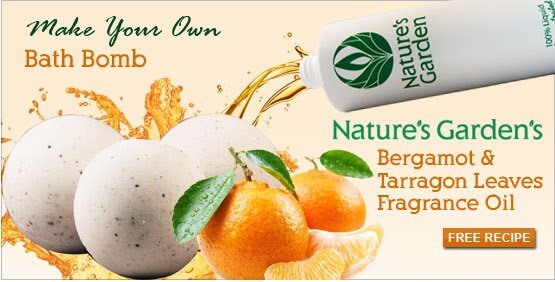 Nothing like some pampering bath products right??? And making your own ensures you can control all ingredients, another plus!! Here are the instructions.
2. Scented Glitter Shoes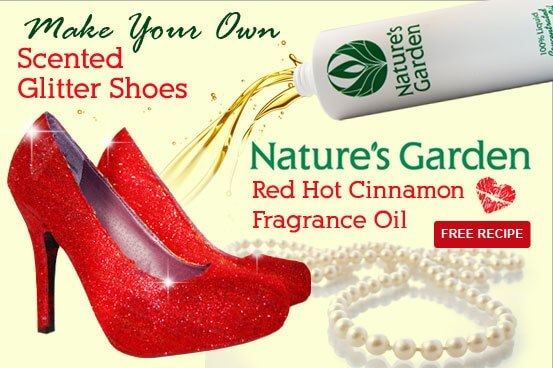 Yes, that's right ladies, SCENTED and GLITTERED~!!! That sounds pretty awesome, and would make great gifts!! Here are the instructions.
3. Pottery Barn Inspired Tile Mirror (A Dollar Store Craft!)
I love how elegant and simple this is! I already know where I want to put mine (once I make it that is.

) Here are the instructions.
4. Embellished Friendship Bracelets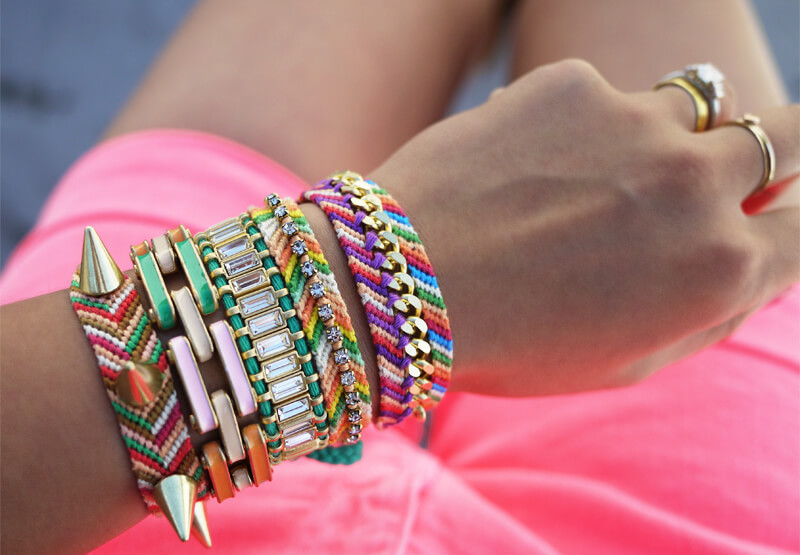 Love this twist on the standard, yet slightly boring friendship bracelets. These ones are dressed up and edgier~!!! Here are the instructions.
5. Re-Styling Worn Out Heels into Glitter Heels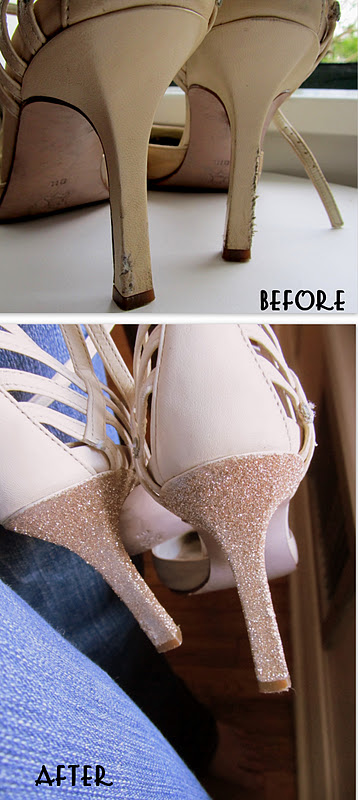 I love the premise, re-purposing shoes that might have gone into the garbage, and giving them a makeover. Brilliant!!! Here are the instructions.
6. Williams Sonoma Inspired Glass Hurricane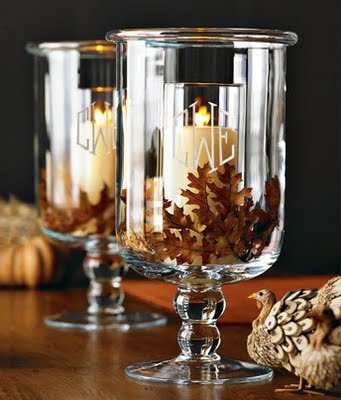 These are gorgeous, and SO hard to believe that they are inexpensive and super easy to make! A win-win!!! Here are the instructions.
7. Beaded Flip Flops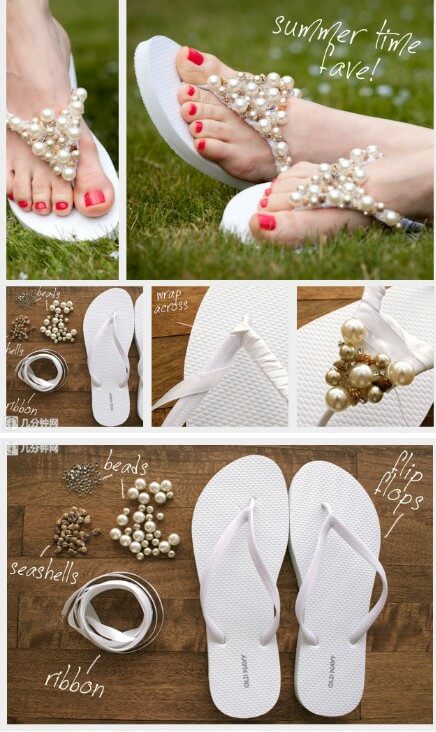 A great way to "jazz up" otherwise boring flip flops~!!! Here are the instructions.
8. Braided Leather, Rope, and Chain Headband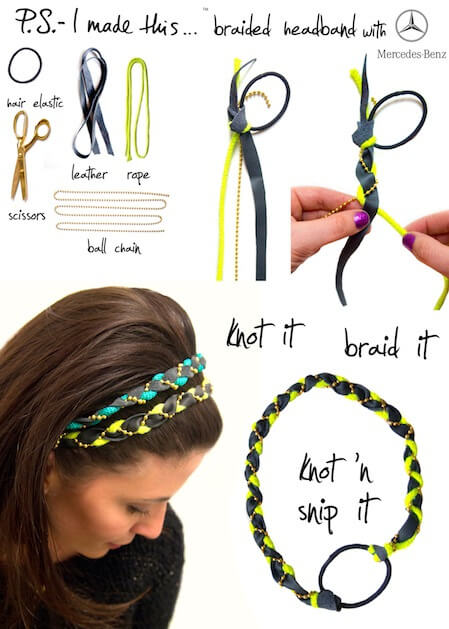 Super cute and a fun look!! Here are the instructions.
9. Exploding Photo Box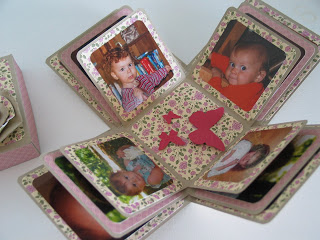 A fun, and innovative twist on the traditional photo album. Here are the instructions.
10. Anthropologie Inspired Earrings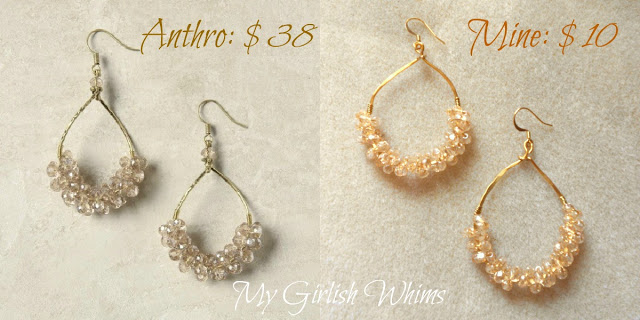 Adorable earrings, and a big savings from the retail price!!! Here are the instructions.
So tell me, now that you've seen ALL 30 projects and gifts in this 3 part series, which would be your top 3??? Or your favorite??? I hope I've inspired you to get crafting and get creative!! Most, if not all of these projects are very easy and simple to create!! If I had to choose my top 3??? I'd choose the Wrap Bracelets and Photo Pendant Necklaces from Part 2 in this series, and the Beadboard Photo Display in Part 1~!!! Ohhh, but I do love the Williams Sonoma Hurricanes and the Anthropologie Earrings in this article!!! Eeeek, I can't choose!!! I really want to make all of these projects!!! So drop me a line on my Facebook Page, and tell me which ones YOU'RE itching to do~!!!
Till next time Friends, I hope you've enjoyed these projects I've rounded up for you!!! And I hope these articles will help get those creative juices flowing!! It's all about keeping those projects CREATIVE, INSPIRED, and INNOVATIVE, while always keeping them HANDMADE~!!! Sending you all lotsa love, hugs and blessings~!!! xoxo
Comments
comments