Welcome to Part Two, in our Creative, Handmade Projects and Gifts series~!!! Bringing you more simple, easy and fun ideas for everything from gifts for family and/or teachers, home decor, scrapbooking, jewelry and more~!!! I don't know about you, but I"m always looking for new and fresh ideas in the creative department, to not only make gifts for family but also for myself!

Have you seen the first 10 projects in Part One of this series? If not, definitely check it out! Lots of very unique and great ideas~!!! Now let's get into some more creative projects, shall we???
1. Thanks a Latte Card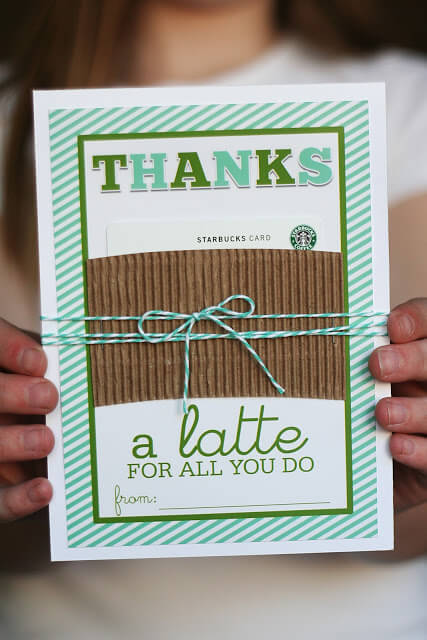 Love this idea for a "Thank You Gift" for anyone from teachers, to family, or friends! You can find instructions here.
2. Homemade Photo Album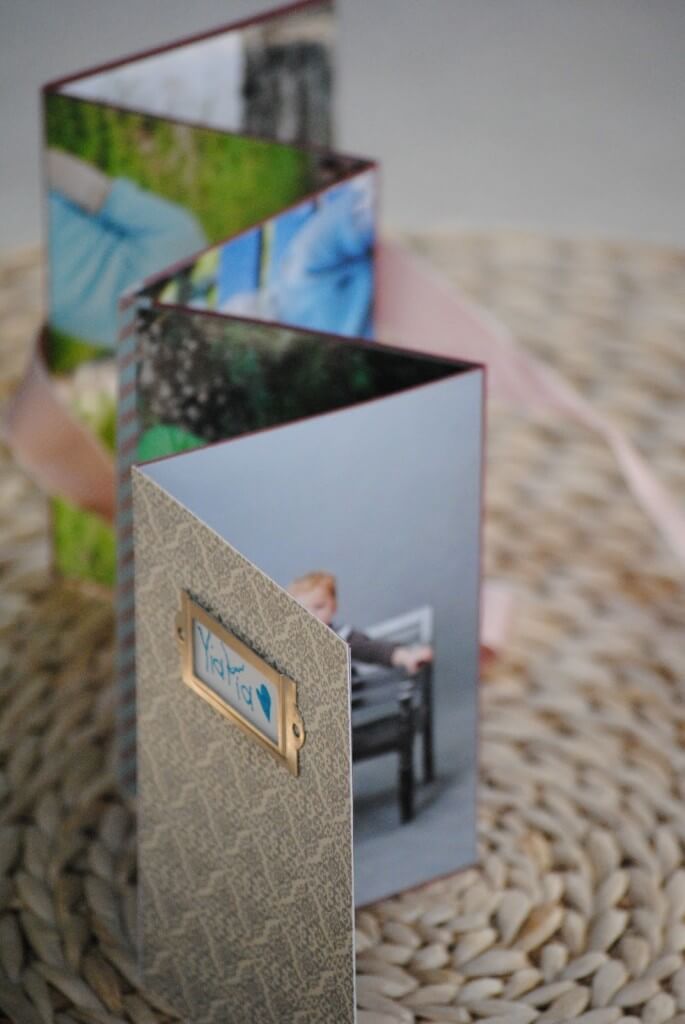 Haven't made this (yet), definitely on my list though! Here are the instructions!
3. Crystal Pendant Family Photo Ornaments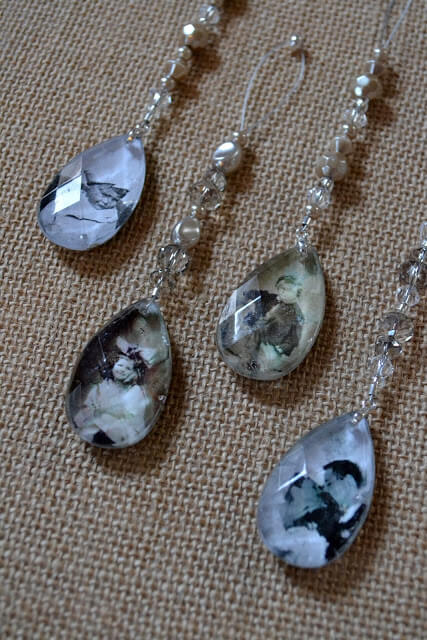 How cute!!! Photo pendant ornaments! Love it!! Instructions are here.
4. Crystal Photo Pendant Necklace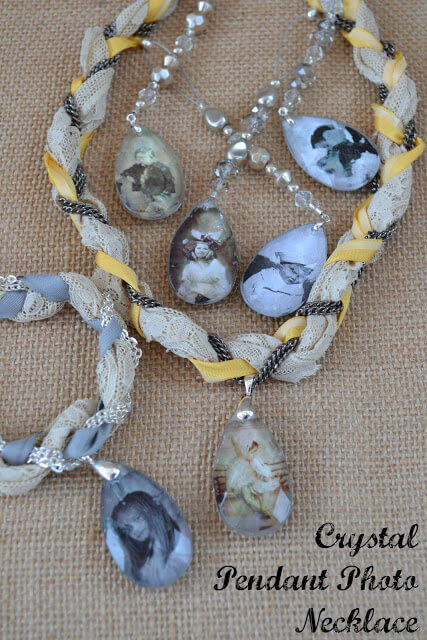 Wow, I'm in love with this idea!!! Can't wait to try one of these beauties~!!! Here are the instructions.
5. Photo Ornament Tins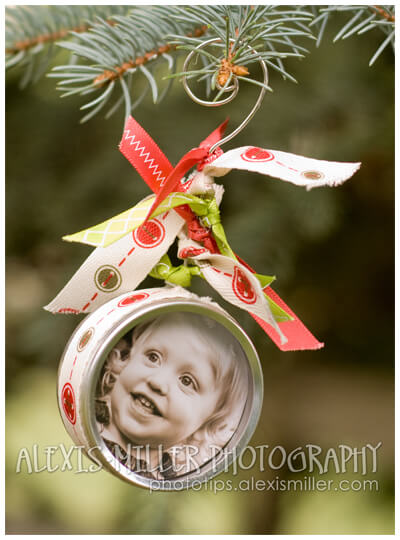 Another great way to incorporate photos into your Christmas Decor! Here are the instructions.
6. Chocolate Blossom Cookie Wax Tarts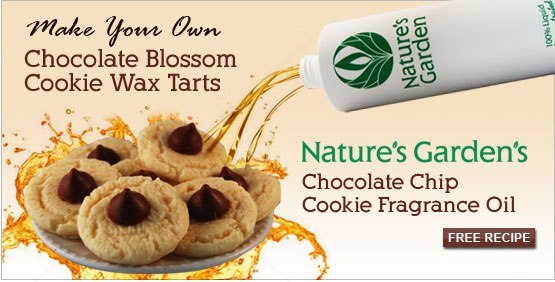 These look good enough to eat, right? BUT, these are little wax tarts to put in your warmer and I'm sure will fragrance your home beautifully!! Here are the instructions.
7. Passion Massage Oil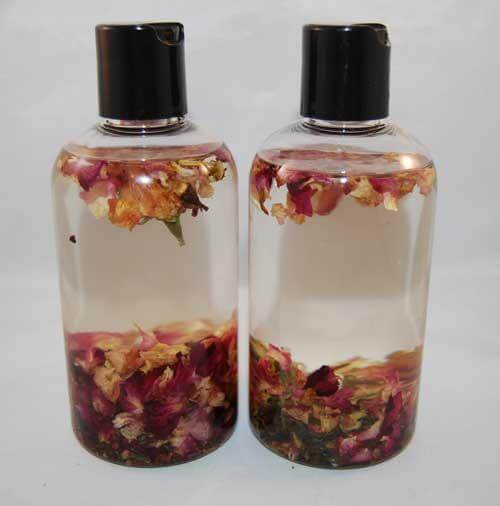 We all need a massage from time to time, right? And this massage oil will provide some much needed, luxurious pampering~!! Instructions are here.
8. Chan Luu Inspired Bracelet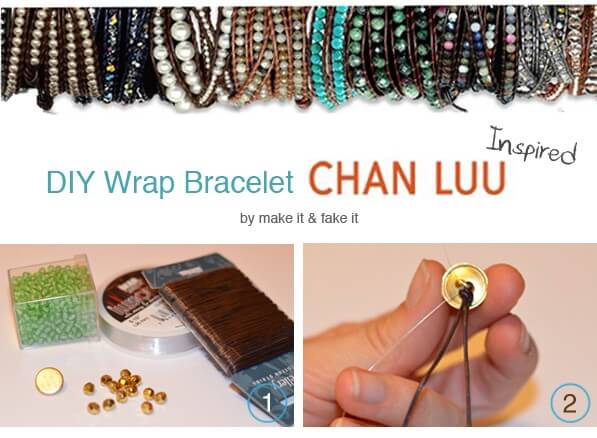 How gorgeous are these bracelets??? Yessir, I'm SO making these~!!! Instructions for these beauties are here.
9. Wire Wrapped Beaded Bracelet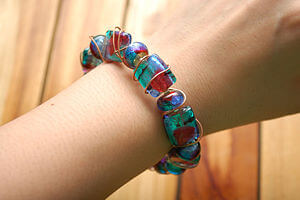 This is a beautiful, yet simple-to-make bracelet!!! It's definitely easier to make than it looks!!! Instructions are here.
10. Miu Miu Inspired Jeweled Heels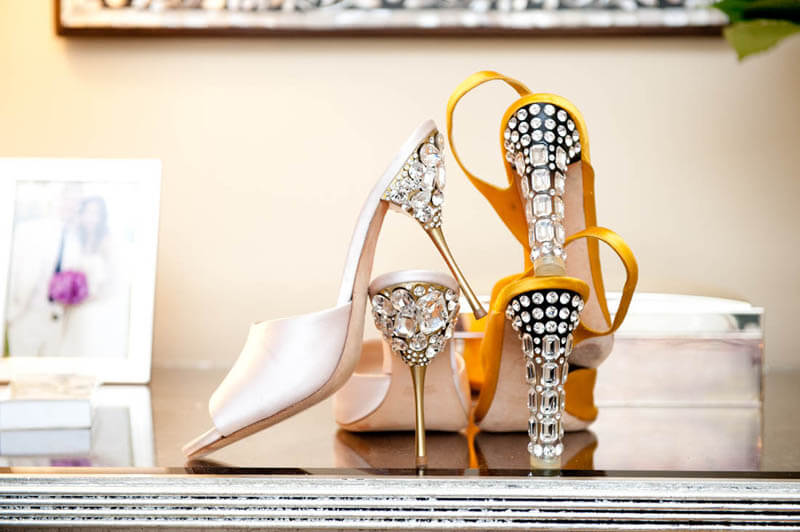 Hello Gorgeous~!!! In LOVE with these heels, and the fact that we can do this ourselves~!!! Instructions are here.
Well that's it for me today friends. I hope I've inspired you to get crafty and think outside the box! You can create AMAZING things at home, for a fraction of the cost and personalized to suit our individual tastes and needs~!!! Till next time, it's all about keeping it INNOVATIVE, STYLISH, and CREATIVE, as long as you always keep it HANDMADE~!!! Sending you all lotsa love, hugs and blessings!!! xoxo
Comments
comments