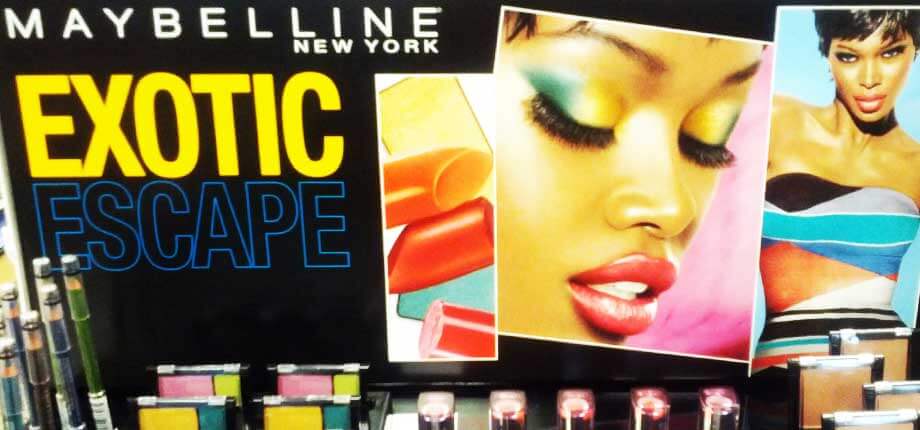 Today I'm bringing you a review of Maybelline's new Exotic Escape Collection of Eye Shadow Duos~!! Have any of you seen them in stores?? Or tried them??? I have to say, I was excited to see this collection, the colors are so bright and vibrant; they just drew me in~!!!
Good Afternoon Wednesday Friends~!!! How is everyone doing??? We've been enjoying some beautiful and hot weather here in the Northwest, so no complaints from me!!!

Its hard to believe our summer is half over already and we're already into August!!! Wow – time sure flies when you're having fun and keeping very busy, right??? Between Football, Swimming, Youth Group and a myriad of other activities for our kids, we are running from one activity to another!!! But that's a good thing!!! Its starting to feel as though once the kids head back to school, it'll be less busy~!!! Which is kinda crazy to think our Summer has become as busy, or even busier than the kid's school year!! HAHA!!! Hence the blog posts not being as regular as I'd like them to be. I'll definitely be back on track by September, hopefully with 3 posts per week minimum~!!!

Glam Wife Assessment
Colors are definitely cute and very summery/tropical~!!!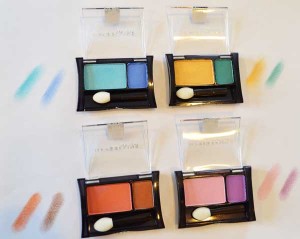 Royal Riviera (top left) contains a beautiful baby, almost powdery blue shade and to compliment it, a deeper, royal, ocean blue.
Retro Resort (top right) contains a vibrant yellow based gold, alongside a deep, intense, green based teal.
Oriental Spice (bottom left) contains a peachy, apricot pink, alongside a chocolate bronze.
Fine in Fiji (bottom right) contains a soft, baby pink alongside an intense, violet purple.
Texture, Pigment, and Longevity
These eye shadows have a soft and powdery feel to them. Unfortunately the pigment wasn't what I'd hoped for, or expected. When I started swatching them, I quickly realized they are a lot lighter in pigment than what you see. To achieve the color you see in the container, you really need to build the color up. On a positive note, these shadows are buildable so you certainly can achieve that deep color. But if you are looking for a lot of pigment and that wow factor, these shadows aren't for you.
In terms of longevity, as long as you use a good primer or base, these shadows will definitely last most of the day.
GLAM RATING: C+
Quality: C
Texture: B
Pigmentation: C
Longevity: C+
Packaging: C+
Pricing: $2.99 (approximately, may vary by store)
Availability: Most Major Drugstores and Big Chain Retailers (Walgreens, Rite Aid, CVS, Fred Meyer etc)
Have any of you tried these shadows?? What do you think of them and which one is your favorite??? Let me know!!!
Well that's it for me today! Hope you're all having a wonderful week filled with lots of sunshine and fun!!! I do have a question for you fellow blog readers: What recipe would you like to see up on my blog next??? I have been working on a couple, and I thought it would be fun to let you guys choose which one I post next!!!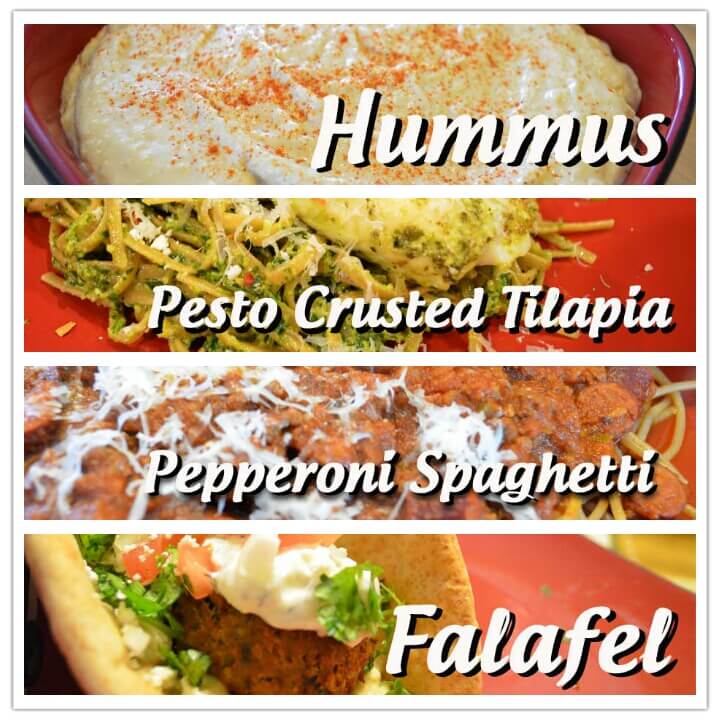 So it's up to you guys to let me know!!! And I'll post the one that gets the most votes (here and on my facebook page) !!! I look forward to seeing which one you choose~!!!! On another note, I have all the goodies ready for the BIG giveaway, just working on some graphics and fine tuning for the contest!!! Can't wait~!!!
Till next time Chicklets~!!! Its all about keeping our eye shadow bright, beautiful, and intense~!!! Sending you lots of hugs, <3 and blessings~!!! xoxo
(All products in the above post solely purchased by Creative Life of a Glam Wife.)
Comments
comments