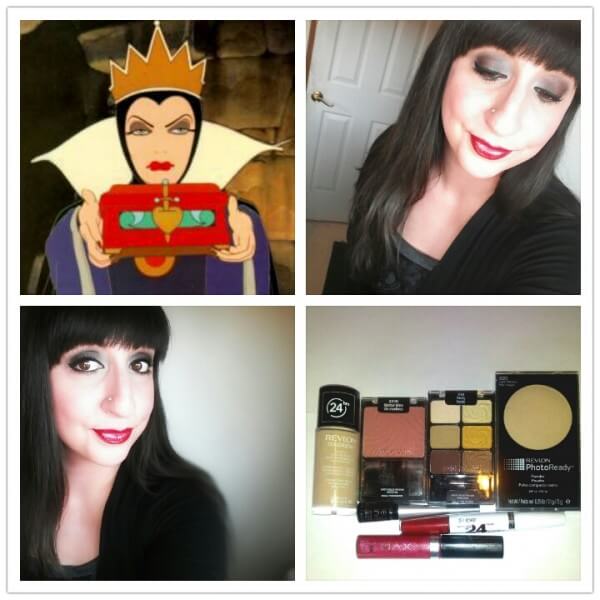 Good Afternoon Monday Friends~!!! How was everyone's weekend??? My Mom flew in Thursday, so we've been having lots of fun hanging out with her!!! Our weekend consisted of a Football game with my younger one on Saturday Morning (his team won – YAY!), some delicious Mexican food, shopping, relaxing, crafting and watching movies!!! Definitely the makings of a fun-filled weekend!!!
Now I know most of us dread Mondays, right? Well not today!!! "Why?" you may ask! Because today is MAKEUP MONDAY at A Brilliant Brunette's Blog!!! Which means we have an excuse to break out of our normal routine, and change it up and have fun with our makeup!!! The theme for today is "Disney Villains" – so let's get creative with it, shall we???
First, Remember this Project???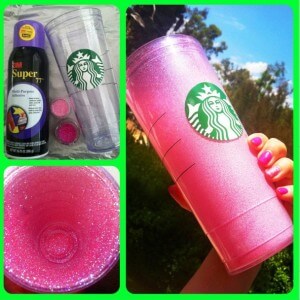 ….Well, I got to work on making my own "version" this weekend!!! I didn't do a solid glitter, I used painters tape and did my own pattern with some fun chunky glitters!!! And I can't wait to share the step by step process, as well as the results with you!!! I had a lot of fun making this, and learned a lot along the way. All of which I'll share with you in an upcoming blog post, coming to my blog this Friday!!! So I hope you'll come check it out, and get some inspiration to personalize one of your cups~!!!

Now onto Makeup Monday!
My Makeup Inspiration? The Queen from Snow White!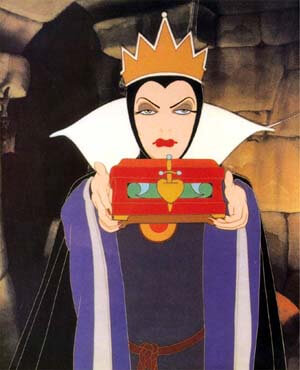 I'm going with the smokey eyes done with browns and the vibrant red lips. A glam combo!!!
Products I Used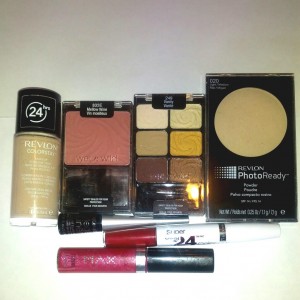 Face: Revlon Colorstay Foundation and Revlon PhotoReady Powder
Eyes: Wet n Wild ColorIcon Palette in Vanity, Wet n Wild Megaliner in Black, and Covergirl Lashblast Mascara in Very Black
Cheeks: Wet n Wild Blush in Mellow Wine
Lips: Maybelline Superstay in All Day Cherry and Max Factor Maxalicious Glitz Gloss in Vegas Nights
My Interpretation of the Queen's "Look"
What do you think? You like it?? I had a lot of fun with it!!! I normally don't go with smokey eyes and red lips, but it is a very glam combo!!! Definitely one I'll duplicate on a night out!!!
In a Nutshell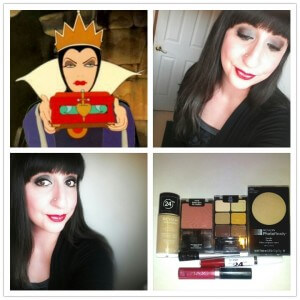 Its not to late to join in the fun!!! Pick a Disney Villain look to duplicate and post pics to A Brilliant Brunette's Blog or on her Facebook Page!!! A big thank you to Jacqueline from A Brilliant Brunette for hosting this fun event~!!! I love any excuse to break out of my regular makeup routine and try something new!!!
Till next time Chicas (and Chicos) its all about keeping our look fresh, glam and VILLAINOUS~!!! HUGS and LOTSA LOVE MY FRIENDS~!!! xoxo
Comments
comments