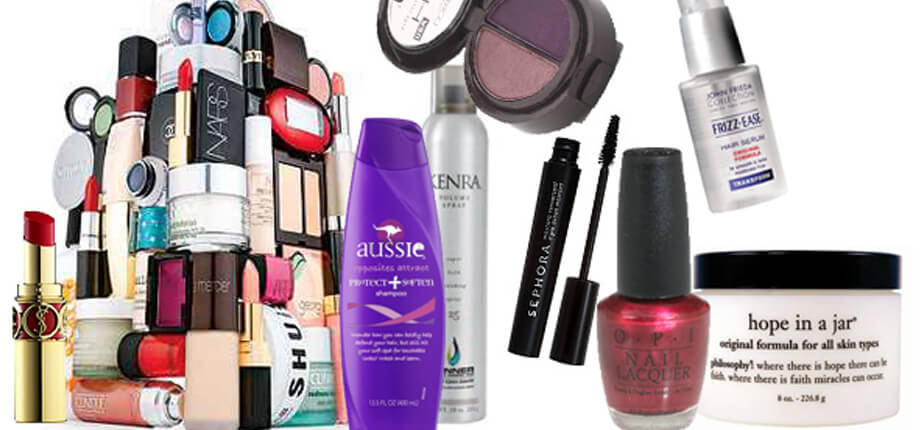 So anyone who knows me, knows that I've been a beauty junkie since I was 8 years old and applying it like a clown.

…..I'll never forget as a kid (probably only 9 years old) my Grandma took me to a department store for a beauty lesson, after which she purchased a couple things for me to re-create the look the makeup artist had given me. She probably saw how I was doing my makeup and was thinking – uh – she needs some help! (haha) But turned it into a fun Grandma/Grandaughter experience! And I LOVED it – loved getting pampered, loved how glam I felt wearing the makeup, and loved learning about how to apply it. …..Aaaaand thus a beauty junkie was born~!
Fast forward (a couple of years later~or so)

and I'm still as in love with it as I was when I was a kid. Its one of the many fun parts about being a girl~! And yes, I know, I'm probably pretty high in the estrogen department – I'm as girly-girly as they come…But I wouldn't have it any other way! Over the years I've learned a thing or two about not only makeup application, but also which brands work the best for your money. We've definitely been blessed here in the USA with coupons and MAJOR sales – so I get to try new products usually for free – or next to nothing. So the fact that I've tried a lot (read A MAJOR AMOUNT) of different cosmetic brands, had my makeup done at the beauty counter/and by makeup artists several times – you definitely pick up a lot of tricks. And I'm going to share as many of them as possible with you~!
First off though, I'll share with you my own personal list of VIP products. Beauty products that help accentuate our "natural" beauty – not cover it up. Ones that you don't need a lot of to acheive a desired affect. I subscribe to several beauty magazines so I'm always trying to keep abreast of the new products, trends and looks. And some of you are going to be surprised at my choices – because I've dabbled not just in drugstore brands – but also the department stores as well… And my list is devised to give you the best look for your buck. Of course you are always going to be able to find a $50 eyeshadow that performs amazingly well – but my list will help you navigate both department and drugstore beauty, so you'll know where and on which products to splurge on. And where you can save your $$$ by getting a product of equal value at your local drugstore! And who doesn't LOVE saving money, right?? So without further adieu, here they are: (in no particular order)
Foundation: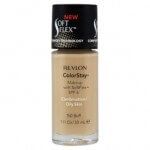 Steal: Revlon Colorstay (the original) And still as amazing as ever – this is what I use and have used for years! I always go back to this one!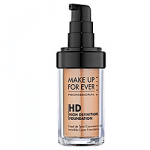 Splurge: Makeup Forever HD Foundation ( A makeup artist applied this on my face at 7am before a wedding I was in – and it was still on and looking amazing when we were dancing and having fun till 3:30am~!!!)
(I personally stick with using the Revlon Colorstay on a regular basis)
Powder: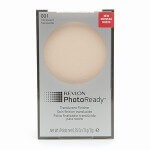 Steal: Revlon Colorstay Photoready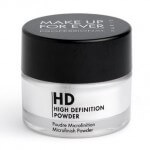 Splurge: Makeup Forever
(I use Revlon Colorstay Photoready daily)
Eyeshadow: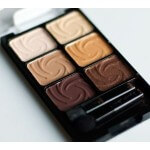 Steal: Wet and Wild (Their eyeshadow palettes are AMAZING – great colors, amazing pigments, and at under $5 a palette, you can't go wrong!)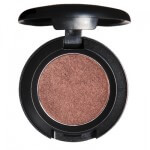 Splurge: Mac (I go back and forth between both of my stashes, but actually get MORE compliments when I'm wearing my Wet and Wild shadows!)
Mascara: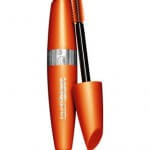 Steal: Cover Girl Last Blast Volume
Splurge: Honestly – don't bother – stick with the Cover Girl – its AMAZING~! And because you should be replacing your Mascara often, here is one of those places you're going to want to save.
Blush: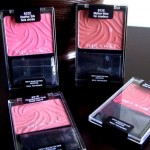 Steal: Wet and Wild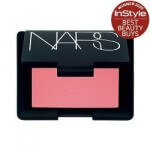 Splurge: Nars
(I personally stick with the Wet and Wild on a daily basis – great array of colors and great pigment! Oh and at under $3 dollars a piece – can't complain!)
Lipstick: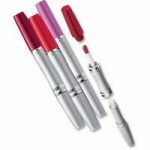 Steal: Maybelline Superstay (this stuff truly does what it advertises, stays on ALL day – as long as you are applying lip gloss after each meal)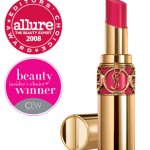 Splurge: Yves Saint Laurent Lipstick (this one is rich in pigment and extremely moisturizing – and a multiple award winner too)
(I use the Maybelline everyday – love its staying power and the price can't be beat either)
Lip Gloss:
Steal: Ulta Super Shiny, Bonne Bell Lip Lites, Wet and Wild Glassy Gloss, Maybelline Shine Sensational (ok – so it isn't just one – but all of these are amazing and extremely well priced!)
Splurge: Honestly after trying several department store brands – and them being the same as (or subpar) to the drugstore brands, stick with the drugstore here!
Best Lip Plumper:
Steal: Honestly haven't found one in the drugstore that actually does what its supposed too! LOL
Splurge: (TIE) between Too Faced Lip Injection and LipFusion …..these DO actually plump up your KISSER


(This is a fun thing here and there – but I definitely don't use these very often. And don't try putting it on top of your lipstick – it will just dissolve your lipstick and won't have the full plumping effect! That's why I don't wear this often – I prefer lipstick to lip plumping. haha)
Best Nail Polish: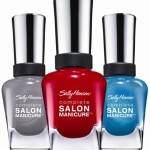 Steal: Sally Hanson Complete Salon Manicure (Amazing for natural nails!)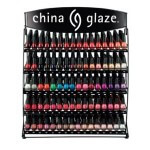 Splurge: China Glaze
I mostly use Sally Hansen – and if done properly you can stretch a "homemade" manicure to last 7-10 days lasting quite well! Which is quite the achievement for natural nails. I find OPI is made more for Artificial nails and chips quite a bit on natural nails.
So that's an abbreviated list for now. I may add some more in the future – and feel free to post any comments with recommendations of products you love/can't live without! I'd love to hear your feedback and maybe discover some new products I haven't tried~! And by the way, look for a follow up article in the future to this one, on just how to score these products for rock-bottom prices! Take care and keep it "GLAM" girls~!