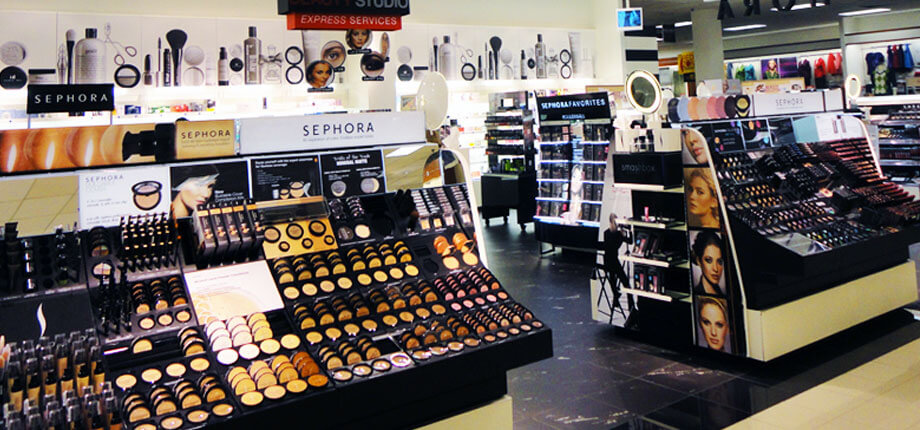 Hola Senoritas~! How goes your day? Its been a very busy one for me – but thankfully I got everything accomplished on my "to-do" list! I love it when I have those days, where everything I set out to do, gets done! Its a rarity – so when it actually happens, its a victory in my books!

Eeeek, I'm SO excited! Tomorrow I'm going shopping for some new, fun eyeshadow palettes at Sephora. I have a couple of gift cards to use – and I'm WAY overdue for some new palettes~! I know, going to the mall DOES excite me. What can I say? I don't live near a mall, and with all the distractions of family life, getting to the mall happens maybe once a month (on a good month haha) Although with blogging now, think I'm going to have make regular treks to the mall, just for you, my beautiful blog readers~! Right??? … Oh yes, I will make that sacrifice for you ladies~!

Although I am definitely partial to a couple of palettes from Too Faced, I intend to take full advantage of the "shopping" experience and try out a BUNCH~! That's the fun part when shopping at the beauty section in the department stores – being able to "play" with all the newest beauty products! And its really nice when you're able to see how certain colors look on you and also feel the different textures and finishes that they all have~!
When I'm at Mac, Bobbi Brown, Sephora etc, I always engage the makeup artists to see what their recommendations for me are. They each have their own style, and I love to see what colors they'd use on me and what techniques as well. This is a great way to pick up "free" tips and "tricks of the trade" from the Pro's! Don't be bashful – always ask questions, they are more than willing to help. And from my experience, they quite enjoy it too~! Doing this each time you have a moment to spare at the mall, will increase your skill and have people asking YOU for tips!!!
So these are the two palettes that have grabbed my attention right now….Too Faced Matte Palette on the left, and Too Faced Natural at Night Palette on the right.
AND here are some more palettes that have grabbed my attention….
1. Stila in the Light Natural Eyeshadow Palette
2. Sephora Moonshadow Baked Palette
3. Pop Beauty Lid Lesson in Lid Amethyst
4. 5. 6.
4. Nars Spring Color Collection Trio
5. Mac Call Me Bubbles
6. Lorac UnZipped Palette
7. 8. 9.
7. Lorac Ooh La Lace Baked Shimmer and Matte Palette
8. Laura Mercier Book of Nudes
9. Kat Von D True Romance Palette in Saint
10. 11. 12.
10. Bobbi Brown Party Eye Palette
11. Anastasia All Eye Want Palette
12. Dior 5 Color Palette
The ones I'm definitely leaning towards (aside from the Too Faced ones of course) are definitely the Sephora Moonshadow Baked Palette, Mac Call Me Bubbles, and Lorac Ooh La Lace Baked Palette. Although all of the above palettes look amazing, I want to be more discriminating since I have quite an extensive (read very LARGE) collection of shadows/palettes already. So I am going to try to steer clear of colors I already have, say from other brands and go for new and more "Springy" colors~! I'm definitely feeling like going for more soft, romantic pretty colors; as opposed to the darker, richer winter colors.
I always seem to gravitate towards the neutral/natural eyeshadow palettes, so as you can imagine my inventory is very large in that department! I'm kind of feeling like I want some softer pinks or amethysts this time! Oh and if you Chicas have any of the above palettes, I'd LOVE to hear your thoughts on them! Do you like them? Do you use them often, etc?
Naturally I'll test out these amazing little beauties at the store, ask the makeup artists for their help, advice and wisdom – and hopefully come home with a fresh, new and fun palette~! I always feel successful if I've stepped outside of my proverbial "box" and chosen NEW colors. So that's the goal. And if you, my beauties, have any advice – its MORE than welcome~! So tune in next time – when I reveal the palettes I did buy, and I'll show ya some swatches! Till next time Ladies – keep it fresh and always keep it NEW~! xoxo
Comments
comments