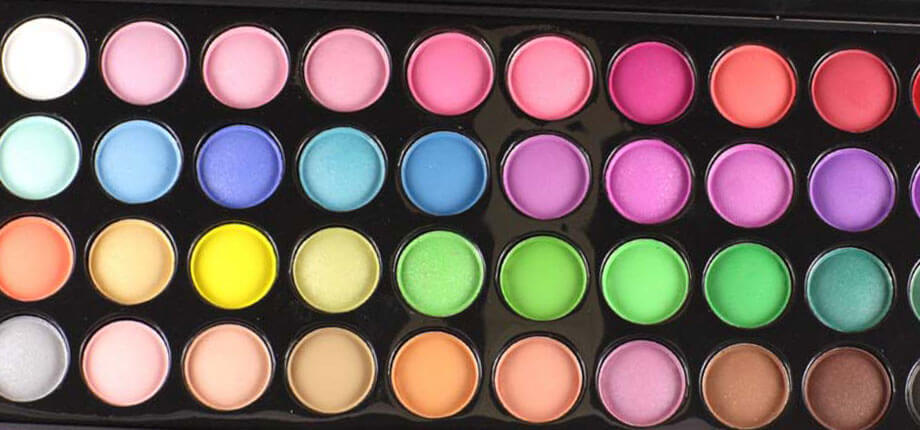 After just finishing my Sequence of a Smokey Eye Post, I thought it would be fitting to do a top 10 Eyeshadow Palette Review~! I should first let you know that I am a former "eyeshadow snob". I never used to buy eyeshadow in the drugstore, because of the lack of pigment and color selection. But a couple of years ago, after trying a couple of brands at the drugstore I felt like I'd discovered treasure ~! Yes, I was shocked! Highly pigmented, unique colors at a bargain price??? Who knew???
So I'll just let you know, when I'm reviewing these palettes, I look for a couple of things. First and foremost – how pigmented is the palette? I'm not interested in eyeshadows that you have to apply so much to your lids to get the color shown in the palette. Or the shadows that never really look as bright on your lids as they do in the palette, no matter how much you apply.
Secondly, I look for range and unique colors. You want them to stand up to your department store counterparts – not produce the same colors every line comes out with. When you go to the MAC counter at Nordstrom – you see every color of the rainbow times 100!!! And although, you won't find as many colors in the drugstore – you should still be able to pick up some fun and unique colors that emphasize your eyes~!
And they are ranked in order from 1st to 5th for both Drugstore and Department store. So here ya go, fellow beauty junkies ~ read on…..
STEAL:
1. Wet and Wild ColorIcon Palettes: I know, shocker right? (haha, not~!) Yup, these are number one for a reason – amazing colors and highly pigmented! One of the few undiscovered treasures at the drugstore. And add to it, that these are the palettes that converted this former department store snob into a drugstore glamourista~!
2. NYX Palettes: These little beauties come packaged in a sleek "professional" looking black case. Each one comes with beautiful, highly pigmented colors. They have everything from natural looking to vibrant ones~! Gorgeous~!
3. Maybelline Eye Studio Palettes: These quads have amazing texture and pigment. And with the clear lids – makes it easy to find the colors you want when you're getting all "glammed up".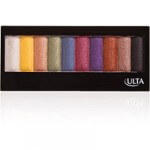 4. Ulta Eye Shadow Palettes: Ulta has come out with a great range of colors, pigments and textures for their eyeshadows.
5. Revlon Eye Shadow Palettes: Revlon has a nice selection and wide variety of eye shadow palettes. I haven't tried the new Colorstay 16 hour eye shadow quads yet, but those look amazing. Hopefully will have to try them soon and review them~!
SPLURGE
1. Too Faced Eye Shadow Palettes: Can't say enough amazing things about these little palettes. Not only do they come with beautifully pigmented eyeshadows in a great selection of colors; BUT they also come with 3 handy dandy cards that show you different looks and just how to apply them! These palettes are a "no-fail" guide to amazing eyes~!
2. Urban Decay Naked Palette: Of course, right??? This palette probably made famous last year by its extreme popularity, and how fast it sold out of all stores and online – and took quite a few months before stores saw their stock replenished! The colors are amazing~! A definite must have~! They have since come out with the Naked Palette 2 – which looks like another winner~!
3. Lorac Palettes: Lorac produces amazing colors that are rich with pigment. The above two are the Private Affair Palette and one of their Croc Palettes. You definitely can't go wrong with Lorac~!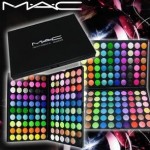 4. Mac Palettes: Mac comes out with several different palettes throughout the year and still continues to be at the top of the industry for their wide variety of colors and textures. They truly DO have something for everyone~!
5. TIE~~!!! Between Stila (the two palettes on the left) and SEPHORA (the two palettes on the right) : Stila is, and always have been, amazing with colors and pigments. And Sephora has produced some amazing eyeshadow palettes as well~! Beautiful~!
I hope you enjoyed this Eyeshadow Edition of Splurge and Steal Beauty! I love palettes, because aside from being extremely economical – you get beautiful and complimentary colors with no effort on your part. Several times I've discovered new and unique shades I would have never purchased individually – but given the chance, they've quickly become some of my fave colors~! Palettes seem to INSPIRE experimentation with color – which I love to do~! Well my beauties, that's it for me! Remember keep it glam, keep it colorful, and never stop experimenting~!